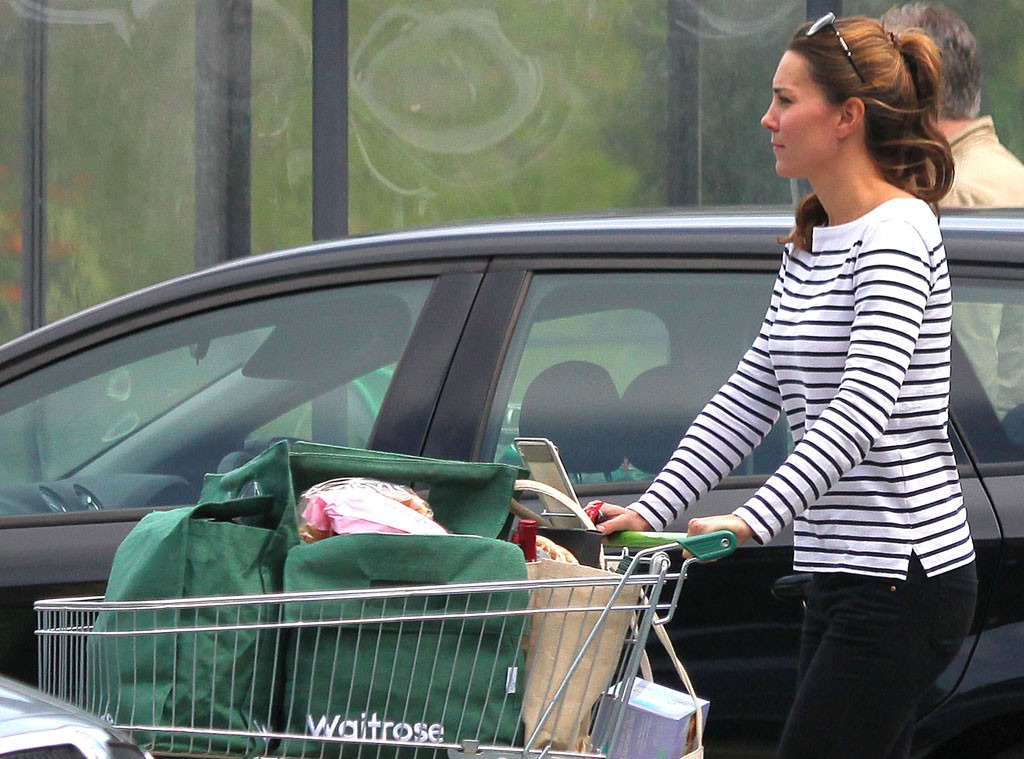 Bauer-Griffin
Kate Middleton has left the nest!
One month after giving birth to Prince George, the Duchess of Cambridge was spotted stocking up on groceries at a local market on the island of Anglesey.
This is the first time the new mom has been spotted out and about since she and Prince William left the hospital with the royal baby.
Clad in skinny jeans, Sebago loafers and a nautical shirt, the new mom seems to have switched from maternity clothes back to her old wardrobe. For clear reason too: Despite only haven give birth on July 22, the 31-year-old's slim physique seems to have bounced right back. Especially her waistline—which appeared teeny even in horizontal stripes.
Although the pair have been living on the island since getting married, the new parents have been staying at Kate's parents home in Bucklebury since welcoming their first born son. Perhaps the royal family wanted a little more time in their old stomping grounds before they officially move to Kensington Palace in September. 
Last week, the Duke of Cambridge revealed a few nursery details, saying: "I'll have toy elephants and rhinos around the room," he revealed on the one-hour special, Prince William's Passion: New Father. "We'll cover it in, you know, lots of bushes and things like that. [We'll] make him grow up as if he's in the bush."
But the African-themed bedroom wasn't the only change made to their famous digs. After $1.52 million in renovations, there are now reports claiming Carole and Michael Middleton will get their own rooms. However, a palace source debunked those rumors, explaining that while there is at least one guestroom at the posh digs, there are no permanent arrangements for Kate's parents to live at the palace.
Mind you, it's always a good idea to have grandparents around for babysitting needs—especially when the new parents have to return to their royal duties, such as Kate's first official event a charity dinner on Sept. 12.