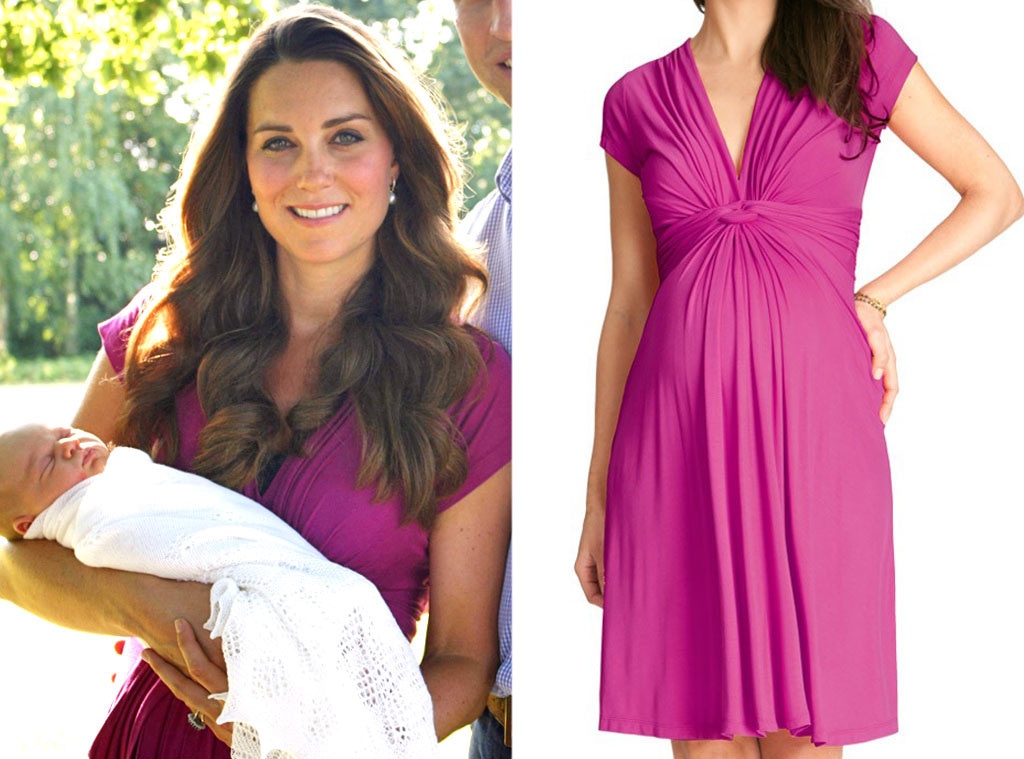 TRH The Duke and Duchess of Cambridge
Kate Middleton's done it again!
Just one day after the first royal family photos were released, fashion fans clamored to get their hands on the royal mom's fabulous fuchsia dress by Séraphine Maternity, causing the piece to sell out within just two hours.
That's right—two hours.      
To be honest, we can totally see why. Ringing in at just $79, the short-sleeve Jolene dress is certainly accessible and appealing to many moms, thanks to its flattering silhouette and gorgeous feminine color.
The design accentuates the positive and discreetly minimizes any postbaby body flaws, all wrapped up in a breezy little frock that's sure to please any crowd.
Best of all, the vibrant pink shade perks up the complexion and adds a rosy glow to any new mom.
The online site indicates that the item is currently unavailable but will be brought back soon: "Due to high popularity of this style, please be advised that orders will be dispatched week commencing 16th of September."
This is not the first time the brand has been hit by the "Kate effect"—she also proudly wore a charming floral-print dress in the exact same design just one day after debuting Prince George for the first time last month.
It's undeniable now—anything Kate wears is a guaranteed retail hit!