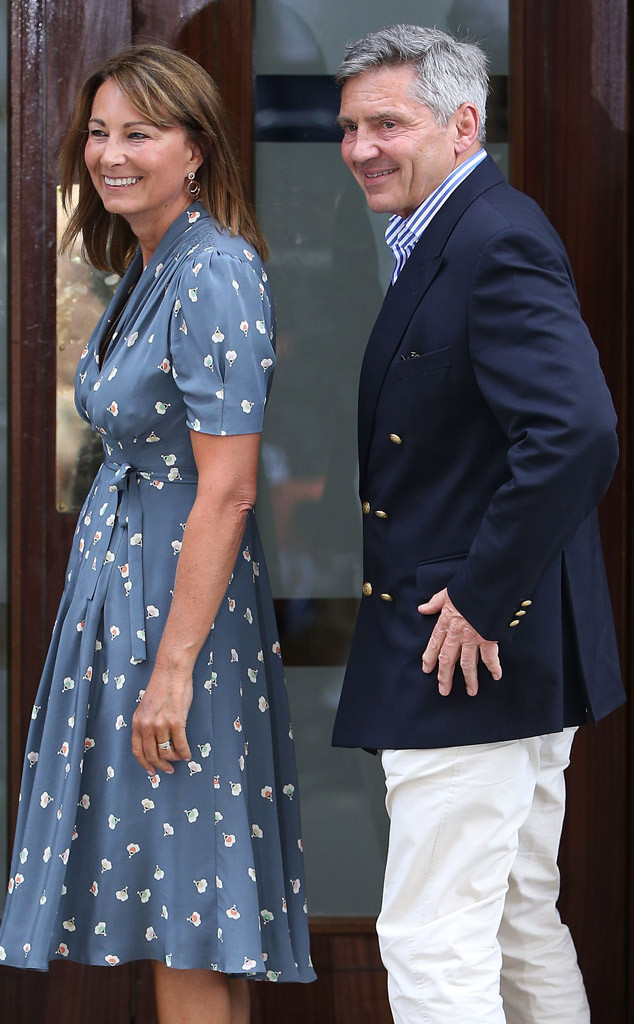 Chris Jackson/Getty Images
Are Kate Middleton's parents moving into Kensington Palace?
Not so, a Palace source tells The Telegraph, despite rumors buzzing that Prince George's grandparents are gearing up to have their own rooms inside the royal apartment.
While there will be at least one guest bedroom inside of Prince William and his wife's future home, there are reportedly no permanent arrangements for Carole and Michael Middleton to reside.
So when it does become time that the new family of three move into their refurbished apartment, they can have their choice of guests (and babysitters) inside of their spare room.