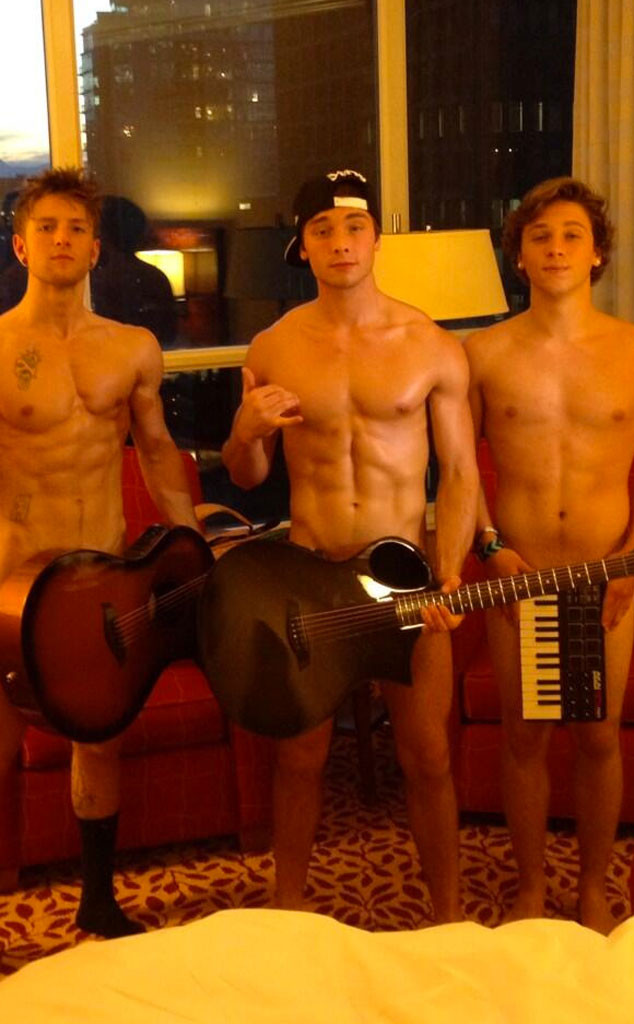 Twitter
Well, they do say imitation is the sincerest form of flattery—lack of modesty notwithstanding.
X Factor alum Emblem3 proved themselves to be cheeky Beliebers by posting a twitpic that mocked naked photos of Justin Bieber that recently surfaced online.
And, in the spirit of creative musical partnership, the rockers even gamely offered their, um, collaborative services.