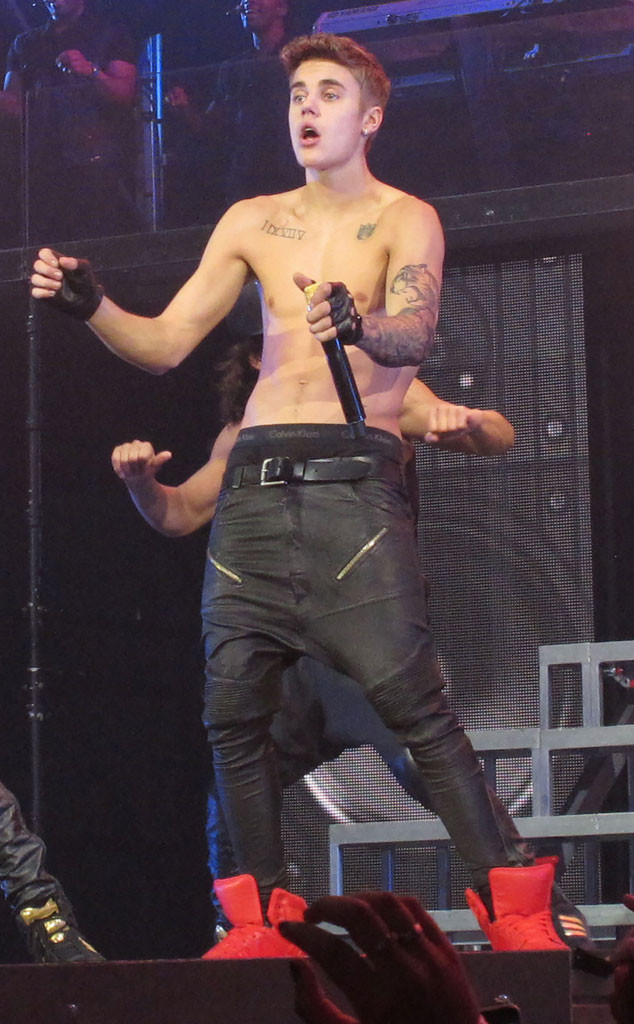 Brian Prahl / Splash News
Justin Bieber's shirtless selfies are a regular occurrence, but seeing the pop star completely naked? That is a first!
In pictures obtained by TMZ, the only thing preventing us from seeing a full-frontal shot of the Biebs is his strategically placed guitar. But from behind, someone snapped a cheeky photo of J.B.'s bare butt. When asked about the nature of these photos, Justin's rep did not immediately respond to E! News' request for comment.
The R-rated pics were reportedly taken on Thanksgiving 2012 at Justin's grandmother's home in Ontario, Canada. Sources tell TMZ Justin, then 18, slept a little too late that morning (Oct. 8, 2012, if they were celebrating Canada's version of the holiday, or Nov. 22, 2012 if they were paying homage to the States), and he wanted to play a prank on his family and friends already stirring about the house. In the Biebs' mind, this reportedly meant serenading his grandma with impromptu "I love you, grandma"-type lyrics—while in the buff—which everyone (including grandma!) found highly amusing.