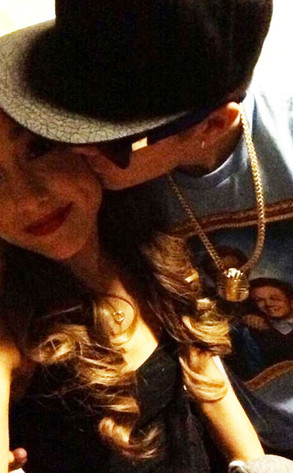 Twitter
OK, now calm down, Beliebers. No need to bust out the hysterics.
In a deafening smack! heard 'round the Interwebs, Justin Bieber planted a sweet kiss on Ariana Grande, evident in a cute twitpic that the Victorious actress posted—but then seemingly deleted—from her Twitter feed.
"You're crazy and nonna says thank you, she loves you," the 20-year-old Grande captioned the pic, which she tweeted to the "Boyfriend" crooner and in which she gave a shout-out to her granny, who seems to be a Belieber herself.