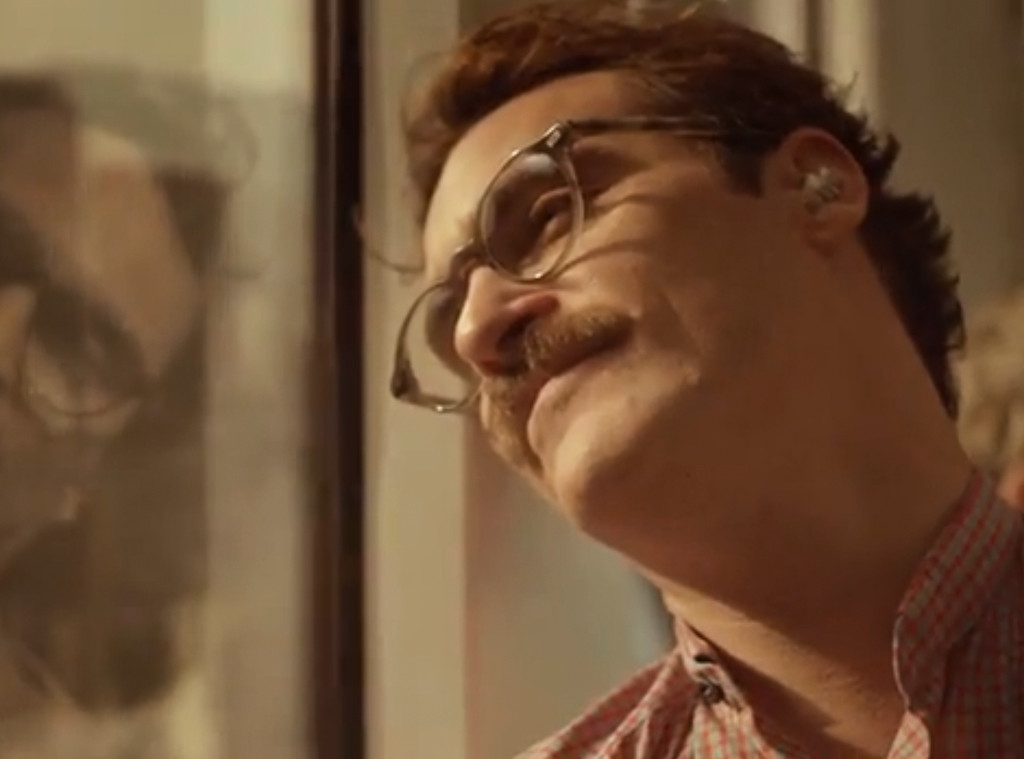 YouTube
It's a virtual love affair for Joaquin Phoenix.
The trailer for director Spike Jonze's forthcoming sci-fi romantic drama Her has hit the Web and finds the actor taking on yet another oddball role as a lonely writer who ends up falling for his computer operating system.
But it's not as depressing as it sounds when his Siri-like assistant, named Samantha, turns out to be voiced by a sensuous Scarlett Johansson.
Sporting a mustache, Phoenix plays Theodore, who ends up purchasing what is "the world's first artificially intelligent operating system," programmed to meet his every need. 
"I want to learn everything about everything," Sam tells him.
"I love the way you look at the world," he replies.
It doesn't take long before she explores his feelings about dating and love after looking at his emails and reading about a breakup. And Theodore grows more and more comfortable with this sultry disembodied voice in the dark.
"I wish I could touch you," he laments while lying in bed.
"How would you touch me?" she asks softly.
Thus initiates a love story that's a far cry from Elsa and Rick in Casablanca, but is well in line with the more philosophical tone of Jonze's past films, 1999's Being John Malkovich and 2002's Adaptation.
However, unlike those works, which were written by Charlie Kaufman, the filmmaker is taking on sole scripting duties here, though Her does appear to take not a small amount of inspiration from Kaufman's 2004 masterpiece, Eternal Sunshine of the Spotless Mind—or better yet 1984's Electric Dreams!
Amy Adams appears as the object of Phoenix's affection while Rooney Mara plays Ted's ex-wife. And the score is courtesy of Arcade Fire, which supplied the music to Jonze's 2009 fantasy, Where the Wild Things Are. 
Her hits theaters on Nov. 20.