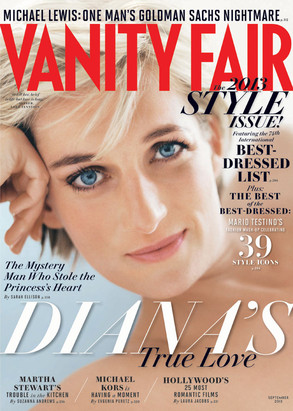 Mario Testino/Vanity Fair
It's been nearly 16 years since Princess Diana's untimely death, but she's still landing on the covers of magazines around the world.
This time, for September's issue of Vanity Fair, the late princess appears with minimal makeup and posing with her signature Mona Lisa smile.
The mag details reports about her two-year relationship with Pakistani heart surgeon Hasnat Khan, from 1995 to 1997, just before her passing.
Jemima Khan, Diana's close friend and the former wife of Hasnat's distant cousin, reveals that the young princess wanted to marry the surgeon even if it meant living in Pakistan.
Jemima explained that it would have been "every conservative Pashtun mother's worst nightmare" had the two ended up together, primarily due to cultural differences.