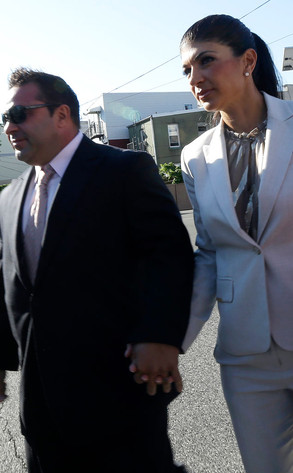 AP Photo/Julio Cortez
Teresa Giudice and husband Joe Giudice are getting ready to face the music.
The Real Housewives of New Jersey stars showed up extra early to federal court in Newark, N.J., Tuesday morning for their scheduled hearing on their highly publicized fraud charges.
And boy, did they know how to make an entrance.
The Guidices were accompanied by Joe's mom, who was seen cussing at camera crews that swarmed around them. And at one point, Teresa's hubby even slapped a photographer's camera, prompting a warning from his attorney not to do that.