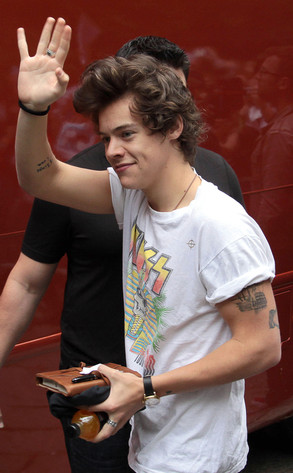 FAMEFLYNET PICTURES
If there's one direction Harry Styles swings, it's straight.
In an interview with his bandmates in the September issue of British GQ, the One Direction heartthrob laughed off a rumor that he and U.K. TV and radio host Nick Grimshaw were an item despite the former's reputation as being quite the ladies' man (as ex Taylor Swift can attest).
"Oh, really? I didn't even know. We're not dating, no. We're just friends," replied Styles.
"So you're not bisexual," asked the magazine.
"Bisexual? Me? I don't think so. I'm pretty sure I'm not," said the singer.