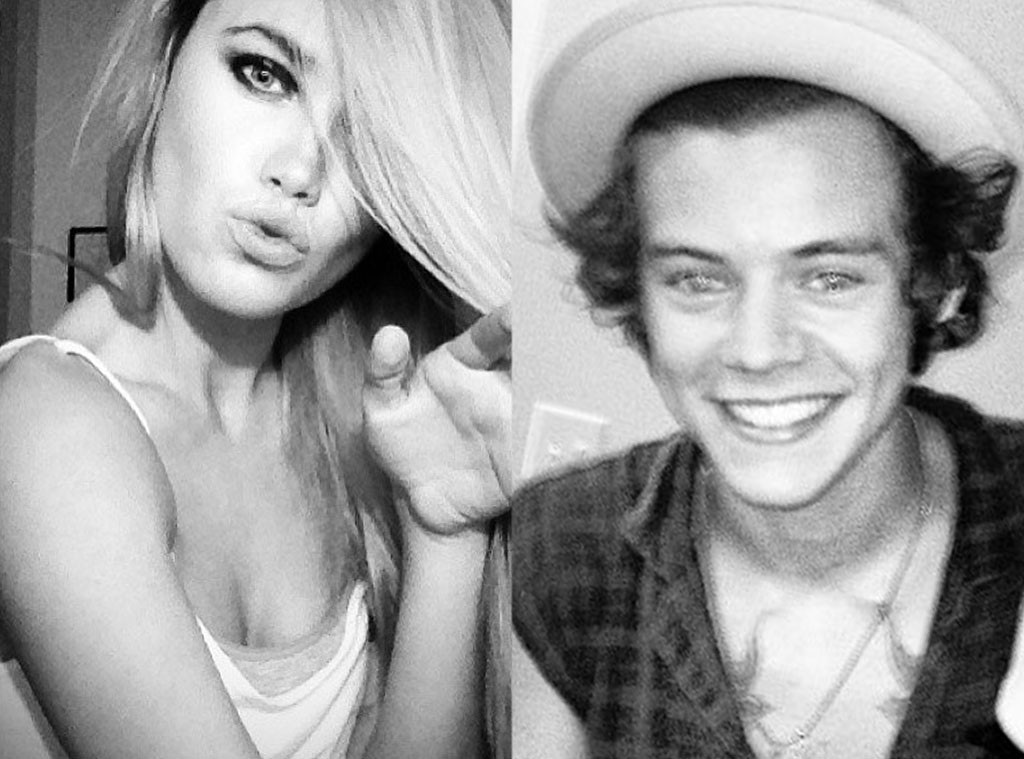 Instagram
Is new love in the air for Harry Styles?
The One Direction singer has been spotted out with a new lady lately, making fans wonder whether or not the young hunk has parted ways with Kimberly Stewart and instead set his eyes on a new girl—Kara Rose Marshall.
Harry and Kara were seen yesterday with Styles' hairdresser, Lou Teasdale, at the Apple store in New York City, before spending part of their Sunday night on a rooftop together with friends.
Along with sharing some of the same friends, the possible new pair also seem to share the same fashion sense—or the exact same wardrobe.
Styles and the blond model were each photographed wearing an identical The Who Tour 80 T-shirt, which seems to indicate that either Harry and Kara both love the shirt (or the band) and have matching ones or that Styles perhaps offered Marshall a loan of the shirt straight off his back (so sweet!).
The boy-bander was previously linked to 33-year-old Stewart, daughter of legendary rock star Rod Stewart.
J.Santos / Pacific Coast News
"They were introduced by a mutual friend who set them up," a source exclusively told E! News in April about Stewart. 'Kim is very strong willed, she goes for what she wants and Harry appreciates that. It is a very new thing and we'll see where it goes."
Harry quickly met the family and even dined at Dan Tana's in West Hollywood with Stewart's dad and stepmom, Penny Lancaster; her brother, Sean, and his on-again flame, Adrienne Maloof.
However, shortly after their relationship went public, Styles was seen arriving to Soho House in West Hollywood with another young woman and enjoying dinner with a huge group of people sans Stewart.
Styles has been keeping busy lately with the band's Take Me Home tour, along with making his millions of fans laugh and swoon all at the same time through his numerous (but always appreciated) shirtless moments and continuing to show off his goofy side.
How so, you wonder? Most recently, he was caught grabbing fellow bandmate Zayn Malik's crotch (yep, you read that right) during a recent stop in Atlanta while giving the camera a huge grin.
Silly Styles.
—Reporting by Lindsey Caldwell