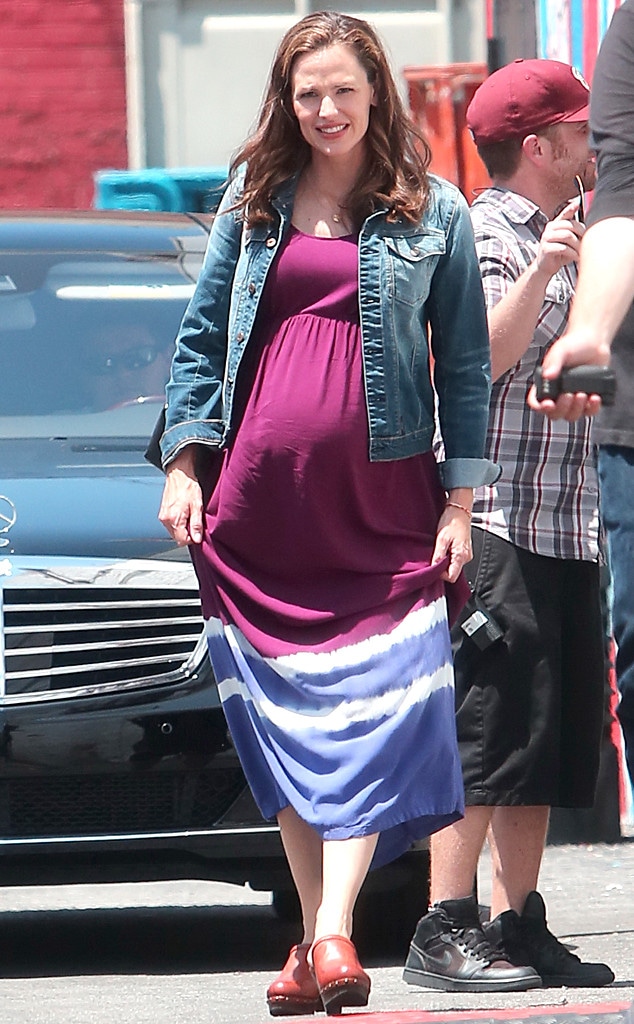 Karl Larsen/INFPhoto.com
Jennifer Garner has joined the likes of Naomi Watts and Cameron Diaz in the cinematically inseminated club.
The mother of three, clad in a tummy-skimming maxi dress and wearing comfy clogs, was sporting a big fake baby bump today on the Los Angeles set of her new film Imagine.
Garner stars alongside Al Pacino, Bobby Cannavale and Annette Bening in the movie about an aging musician who, inspired by a letter once written to him by John Lennon and Yoko Ono about living life to the fullest, sets out to reconnect with his estranged son.
Dan Fogelman is directing his own original screenplay.
Also in L.A. today, Garner's hubby, Ben Affleck, was spotted out running errands near their home in Brentwood.
The Oscar-winning director of Argo recently hitched himself to the lead role in David Fincher's upcoming adapatation of the Gillian Flynn-penned best seller Gone Girl.
Rosamund Pike has signed on to play Affleck's wife, who, as the title implies, goes missing under increasingly suspicious circumstances. Production is expected to get underway in September.