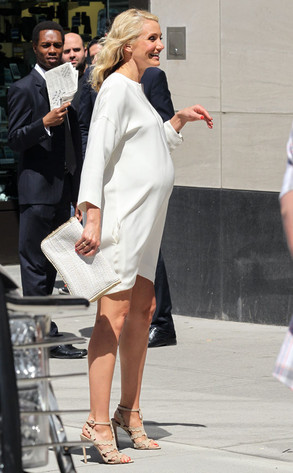 Allan Bregg / Splash News
Cameron Diaz is showing off her pregnancy curves!
Mind you, it's not a real baby bump, but the sight of the star sporting a fake bun in the oven on the set of her new movie, The Other Woman, certainly got people's attention nevertheless.
Decked out in a white dress and a pair of heels, the 40-year-old actress was all smiles while shooting on the streets of New York City on Tuesday.