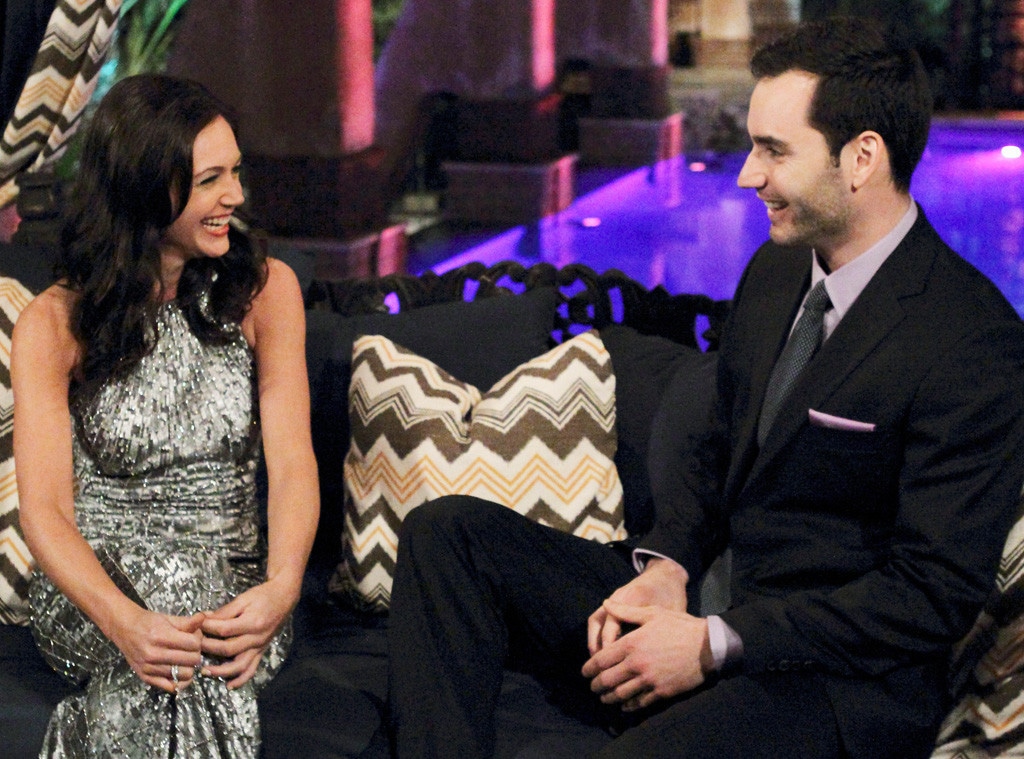 Rick Rowell/ABC
Former Bachelorette star Ali Fedotowsky says Chris Siegfried is the one to beat on the current season of the matchmaking show.
How does she know?
"I've recently become close with Desiree [Hartsock] and she's such a sweet girl," Fedotowsky says. "When I bring up that Chris, there's some kind of sparkle in her."
As close as they are, Fedotowsky insists Desiree hasn't shared any spoilers with her. "She's a steel trap," Fedotowsky said. "She's not letting anything out."
Need more evidence that it's going to be Chris?
"She's always standing next to him," Fedotowsky said. "She takes time to write him poems and do little things for him outside of filming. And that to me says the most because I used to do that stuff with guys I really liked."
As for news that Bachelor producers want Juan Pablo Galavis for season 18, Fedotowsky approves.
"I'm so on board," she said. "I watch the Bachelor with a bunch of my girlfriends and all of them were screaming at the TV like, 'Juan Pablo has to be the next Bachelor!'"
E! News exclusively reported on Tuesday that Juan Pablo is the front-runner.
"He's been told the gig is his if he wants it," an insider told us. "He's definitely interested and will most likely accept, although nothing's been signed yet."
The 31-year-old Venezuelan has said he's not sure if he's up for the big job.
"That's pretty tough. I saw Desiree, what she went through. I hate hurting people. I hate hurting girls. I hate looking at girls cry," he has said. "It'll be very tough. I have a family, my daughter. Being away from her was very tough. It's going to be a very tough decision to make."
Fedotowsky gushed, "He's like suave but not in a cheesy kind of way. [It's] in a really down to earth [and] cute endearing kind of way."
Being super good looking doesn't hurt either.
Watch:
Ali Fedotowsky on Shooting a Movie