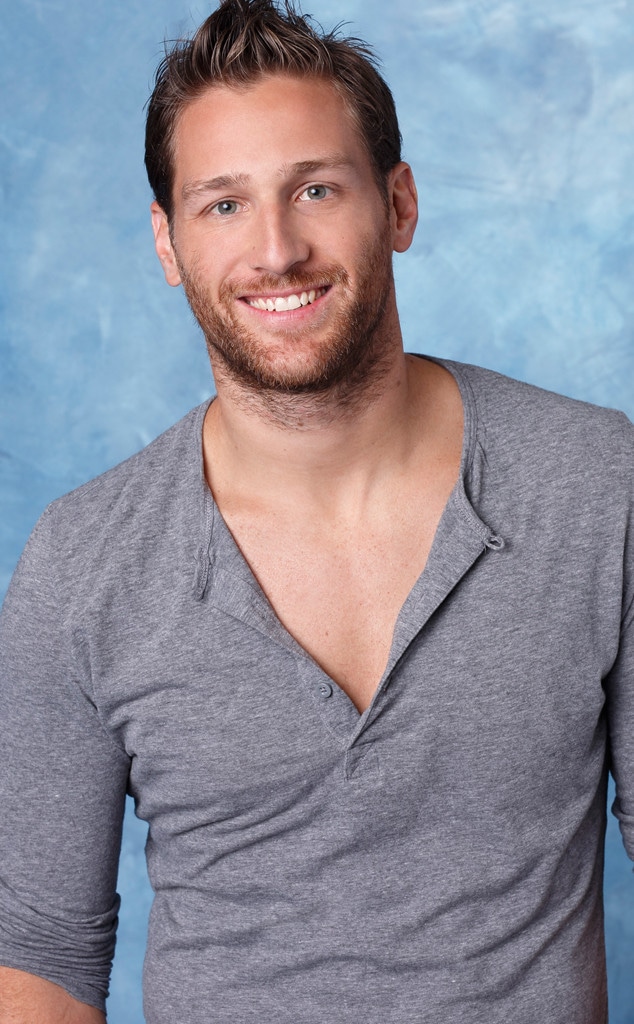 ABC/Craig Sjodin
Bachelor fans, we might have a hot man with an accent front and center next season. Is there anything better? Nope.
A source close to the show exclusively tells E! News that Juan Pablo Galavis has already been offered the gig as the Bachelor for season 18.
"He's been told the gig is his if he wants it," the insider reveals. "He's definitely interested and will most likely accept, although nothing's been signed yet."
The 31-year-old Venezuelan didn't find love with current Bachelorette Desiree Hartsock, but judging by the screams of the ladies at the Women Tell All taping special, Galavis definitely has more than enough fans. And Bachelor producers are reportedly crossing their fingers (and toes!) that they can close a deal with him.
"Not only do women seem to love him, casting him will help soothe accusations the series doesn't include enough minorities," our source says.
ABC won't comment on casting rumors or speculation, but since the finale of The Bachelorette is right around the corner, we won't have to wait long to find out who will be handing out roses and breaking hearts next season.
When we chatted with Galavis after the Men Tell All taping, he was a little hesitant about the idea of becoming the Bachelor and dating 25 women at once.
"That's pretty tough. I saw Desiree, what she went through. I hate hurting people. I hate hurting girls. I hate looking at girls cry," he told us. "It'll be very tough. I have a family, my daughter. Being away from her was very tough. It's going to be a very tough decision to make."
Desiree also agreed with us that Galavis would definitely make America very happy if he chose to do the show.
"Girls in America will love Juan Pablo. They would love to see him as the Bachelor, because I get that on my Twitter feed all the time," she laughed.
Would you like to see Juan Pablo as the next Bachelor?