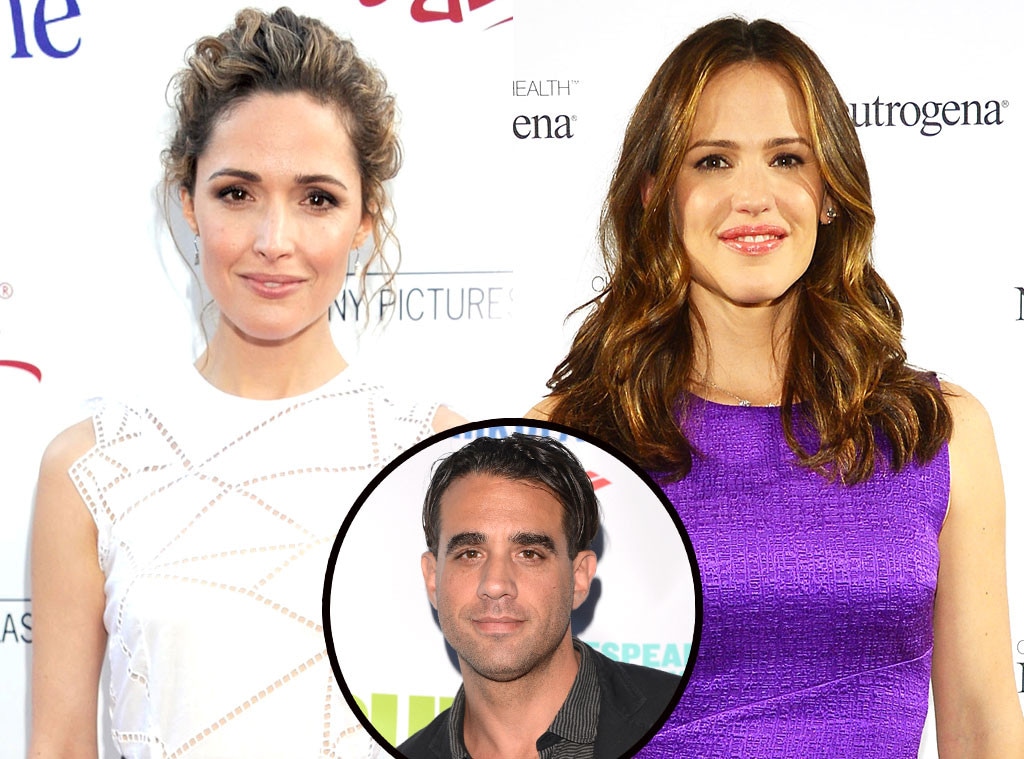 Getty Images
Jennifer Garner is gaga for the Prince George. Aussie Bridesmaids star Rose Byrne is also crazy about the royal baby.
Just ask Byrne's boyfriend, Bobby Cannavale.
"My girlfriend's really into it and I'm working with Jen Garner right now in a movie so between the two of them I know everything I need to know," Cannavale said at Thursday's L.A. premiere of his new movie, the Woody Allen-directed Blue Jasmine. "I know what kind of dress she wore. I knew he wore black jeans and drove his own car."
But then Canavale said, "I don't really give a s--t. I don't care."
Dimitrios Kambouris/WireImage
And get this—the Blue Jasmine premiere took place on Byrne's birthday. "I'm here with eight Ozzies," Cannavale laughed. "I took her to come and see me for her birthday. I had no choice, man. It's just the day it fell on."
On working with Allen, Cannavale said the famed director lived up to his unassuming reputation.
"You don't really know he's here until you're about to shoot," he said. "He doesn't really show himself until literally you're about to shoot."
Cannavale didn't ask too many questions. "I kind of would check over to see if I made him laugh and I did," he said. "So I just would kind of keep my mouth shut."
Blue Jasmine (in theaters today) stars Cate Blanchett as Jasmine, a New York socialite who loses all her money when her Bernie Madoff-like husband (Alec Baldwin) is hauled off to prison.
Cannavale plays Chile, the Jersey Shore-esque boyfriend of Jasmine's sister (Sally Hawkins).
Also in the film are Peter Sarsgaard, Andrew Dice Clay, Louis C.K. and former Bachelorette star Ali Fedotowsky.
Watch:
Does Bobby Cannavale Have Royal Baby Fever?