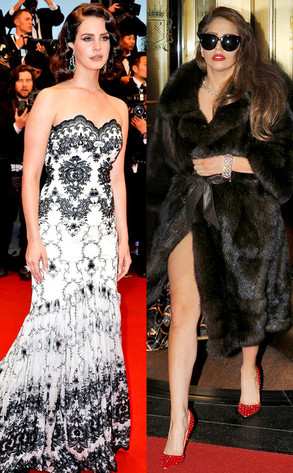 Pascal Le Segretain/Getty Images/BAUER-GRIFFIN.COM
Forget Madonna: It looks like Lady Gaga may have new feud brewing with Lana Del Rey.
A leaked demo purportedly cut by Del Rey has been making the rounds online, and the track, titled "So Legit," has been firing up a number of Little Monsters who are speculating that the "Born to Die" beauty is dissing their beloved "Judas" singer.
In the tune, the singer, who sounds uncommonly like Del Rey, calls Gaga by her real name, Stefani Germanotta, while slamming the pop star's music and success.