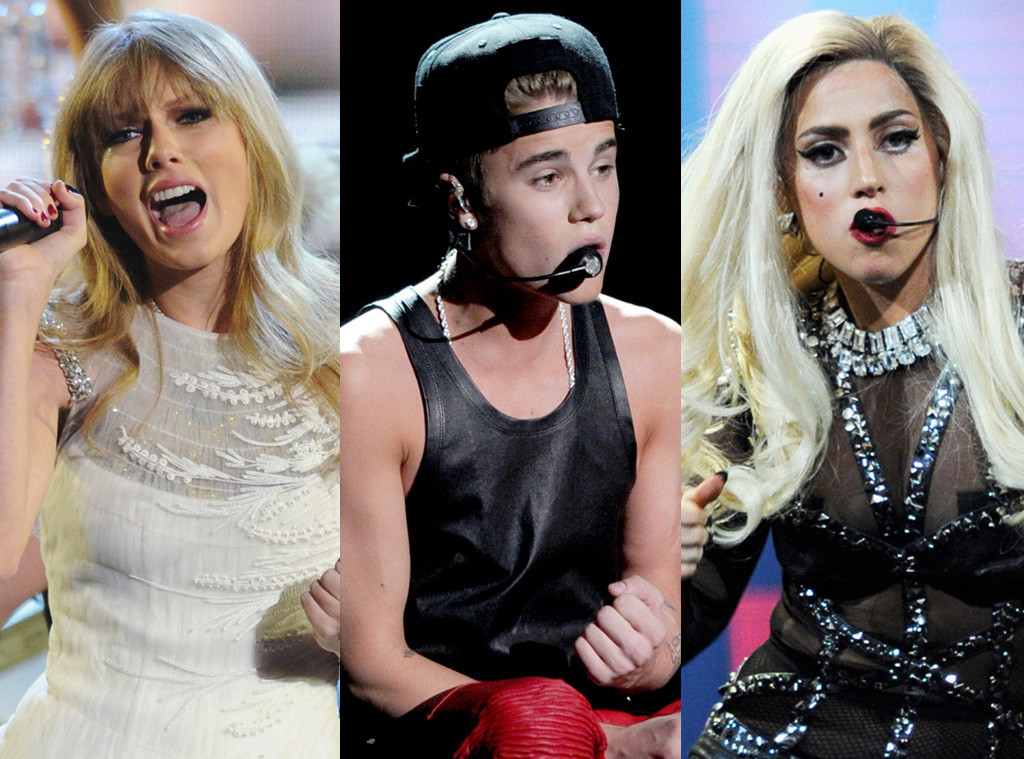 ABC/TODD WAWRYCHUK; Kevin Winter/Getty Images; Ethan Miller/Getty Images
It's been a good year for Lady Gaga (financially speaking, that is).
Despite the singer being forced to cancel the remainder of her Born This Way Ball tour after undergoing surgery due to a hip injury, the pop star still topped Forbes list of highest-earning celebs under 30, landing the No. 1 spot after raking in a cool $80 million between June 2012 and June 2013. 
Justin Bieber came in at No. 2, earning $58 million thanks to his popular tour, successful business ventures and ever-growing presence on social media.
And Taylor Swift nabbed the No. 3 spot, netting $55 million largely due to the success of her fourth studio album, Red, which sold 1.2 million copies the first week.
Other notable artists to make the cut include Rihanna (who came in at No. 5 with $43 million), Jennifer Lawrence (who landed at No. 8 after earning $26 million) and Kristen Stewart (whose post-Twilight success nabbed her the No. 9 spot). Her former costar, Taylor Lautner, landed at No. 10 on the list, although ex-boyfriend Robert Pattinson failed to make the cut.
This year, women dominated the list (filling seven out of the 10 slots), which was compiled by speaking with agents, managers, producers and executives to estimate earnings (which include all entertainment-related income) for each star between June 2012 and June 2013.
This year's top earner is currently hard at work on her third studio album ARTPOP, which will be released Nov. 11, 2013. The first single is set to debut Aug 19.
The Mother Monster hopes "to bring the music industry into a new age; an age where art drives pop and the artist once again is in control of the 'icon" with the release of her upcoming album and app. 
There's no stopping Lady G!