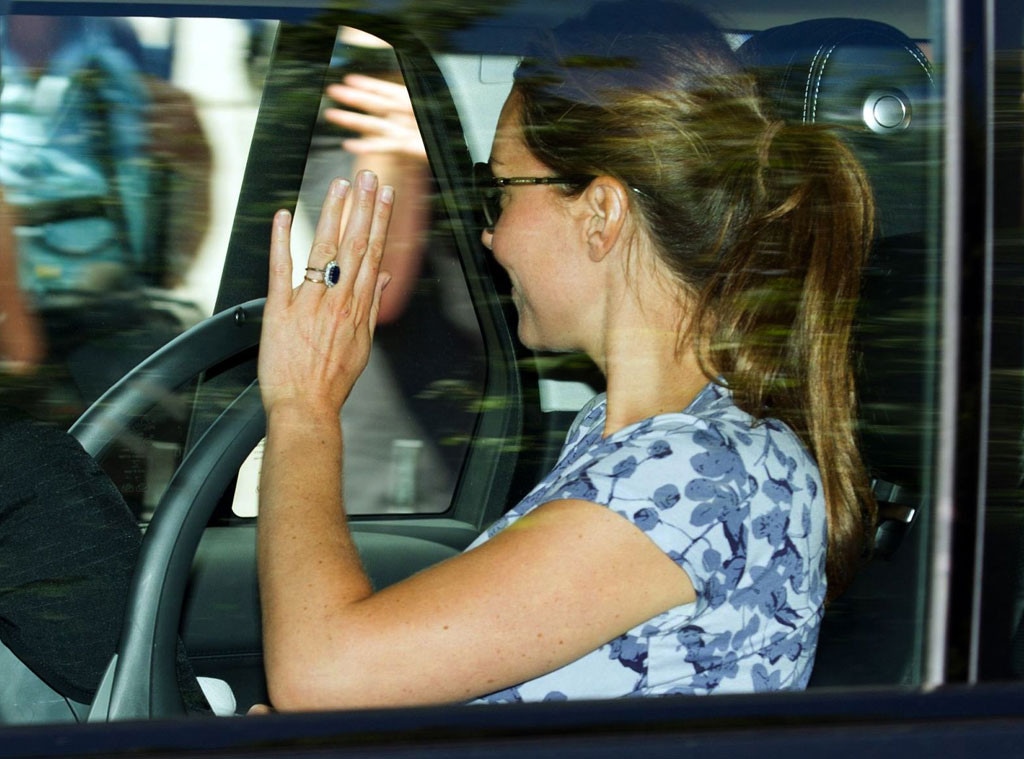 Rex/Rex USA/BEImages
Yesterday, for her first appearance as a new mommy with husband Prince William and their first-born son, Kate Middleton opted for a now famous Jenny Packham polka-dot dress—reminiscent of the dress Princess Diana wore to debut a newborn William.
Today, when the royal family left their home at Kensington Palace, the Duchess of Cambridge was spotted wearing yet another patterned dress: a floral, short-sleeve knot-front dress from Séraphine.
While the dress looked looked to be a similar blue hue as her frock from the previous day, this new floral sheath was actually lavender.
As for accessories, Kate wore a simple pair of black Givenchy sunglasses, and of course, her iconic engagement ring. Her brunette locks were pulled back into a neat ponytail.
AP Photo/Kirsty Wigglesworth
While her Jenny Packham dress turned out to not be for sale—it was an one-of-a-kind dress, made special for the duchess—her latest look is still on sale on the brand's website.
Though, we'd suspect not for very long.