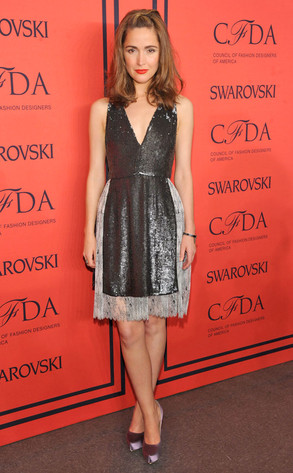 Jamie McCarthy/Getty Images
Betcha bottom dollar about one thing: The cast of Annie is shaping up to be a good one.
E! News has confirmed that Bridesmaids actress Rose Byrne is in early talks to board the big-screen remake of the beloved li'l-orphan musical, joining an increasingly glittering lineup of stars that already includes Cameron Diaz and Jamie Foxx.
The 33-year-old Aussie is circling the role of Grace, the kindhearted assistant to the movie's billionaire big shot, played by Fox. Beasts of the Southern Wild breakout Quvenzhané Wallis—whose performance in that film made her, at 9 years old, the youngest Best Actress nominee in history—will be playing the spunky titular heroine.