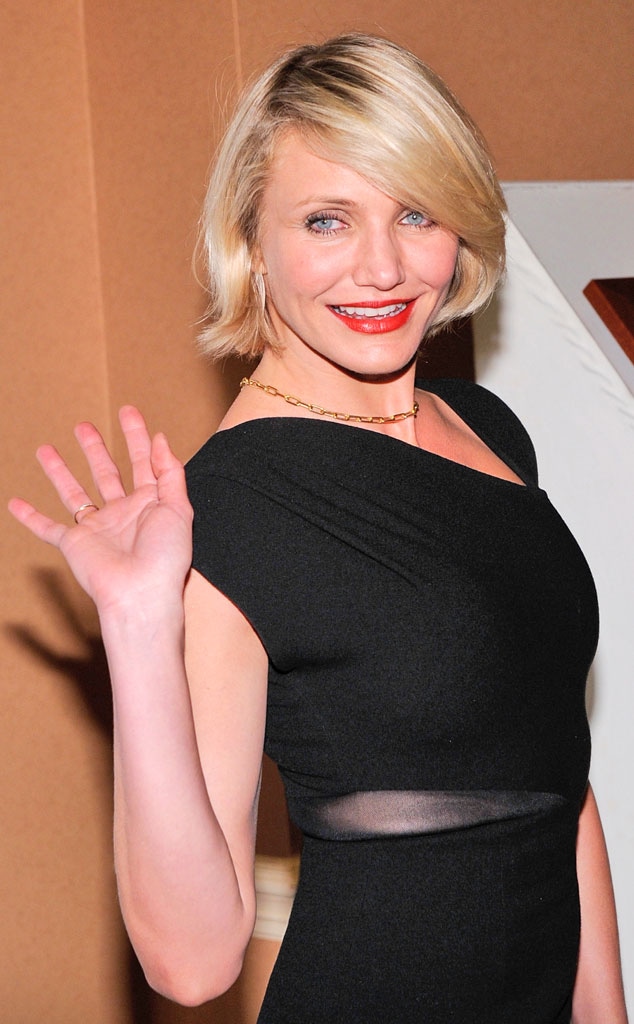 Ethan Miller/Getty Images
Cameron Diaz is ready to take on a hard-knock life!
The actress has joined the cast of the buzzy new big-screen adaptation of Annie, in which she'll play cantankerously scene-stealing orphanage matron Miss Hannigan, a rep for Columbia Pictures has confirmed.
The announcement comes on the heels of reports that Sandra Bullock was in "early talks" to board the project, but she's now apparently opted to pass.
Diaz joins an increasingly sparkling production, which counts Will Smith and Jay-Z as producers.
The cast itself already boasts quite the pedigree: Oscar winner Jamie Foxx is set to play a Daddy Warbucks–like billionaire character, while Quvenzhané Wallis—who at 9 years old became the youngest Best Actress Oscar nominee for her work in Beasts of the Southern Wild—will take on the spunky titular role.
Wallis' casting comes of the heels of a production that seemed to have stalled before it finally ramped up again earlier this year.
Smith's daughter, Willow Smith, had originally been attached to star as the lead when news of the production first broke in January 2011, but the actress exited the project after she reportedly became too old, at 12, to play Annie by the time the movie was set to roll.
The character of Miss Hannigan was memorably portrayed by Carol Burnett in the original 1982 big-screen version of Annie, which was directed by John Huston. For this redo, Easy A helmer Will Gluck will be taking on directing duties.
The timing for a reimagined silver-screen version of Annie couldn't be more fortuitous: The musical recent hit Broadway in a lavish revival that has become a critical and commercial hit, instantly pushing the musical—and its timeless repertoire of beloved tunes—back into the public consciousness.
The Broadway show has also attracted some top-tier talent: Glee's Jane Lynch recently starred as Miss Hannigan in a widely acclaimed turn that The Hollywood Reporter called "an entertaining Broadway debut."
The casting of Diaz in Annie 2.0 represents quite a switch-up for the star, who will be taking on her first musical role onscreen. That is, unless you count her glorious karaoke performance in 1997's My Best Friend's Wedding.
Yep, we can't wait.