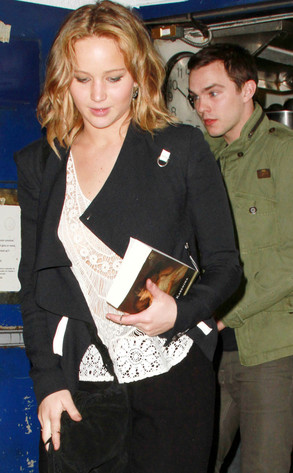 Broadimage
Could Jennifer Lawrence and Nicholas Hoult be officially back on again?
The X-Men: Days of Future Past costars have reportedly rekindled their romance and have begun dating again, according to Us Weekly. "They started the shoot in April as friends, and then one day they just started kissing," a source tells the mag. "One thing led to another and they hooked up. All her old feelings came rushing back. Now they're fully back on."
For the past few months, Lawrence, 22, and Hoult, 23, have been shooting their flick X-Men: Days of Future Past in Montreal. The film is a sequel to their 2011 movie X-Men: First Class, which was the film on which they met.