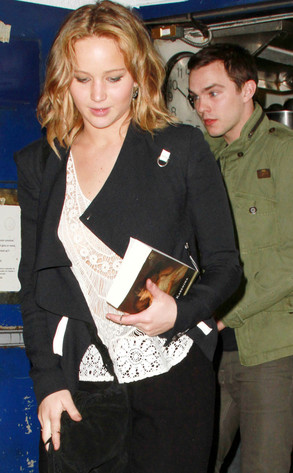 Broadimage
No one can resist Jennifer Lawrence—including her ex-boyfriend, Nicholas Hoult.
The Oscar winner and her possibly reignited flame got together Monday night for a romantic dinner at the Little Door in West Hollywood, Calif.
Although the duo reportedly called it quits in January, a source tells E! News that Jen and Nicholas were quite close at the restaurant last night, sitting next to each other for a couple of hours and cuddling at a table near the back of the restaurant.
They seemed to be having "a nice time together," one eyewitness said, but also "did seem to want their privacy while they were there."