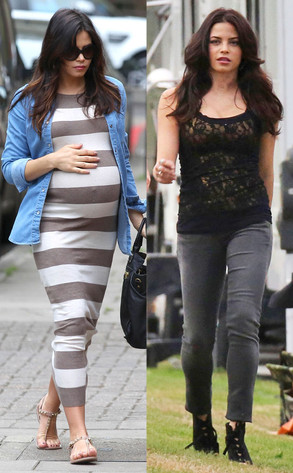 FAMEFLYNET PICTURES
With babies well on the way (ah-hem, Kate Middleton, Jessica Simpson, Busy Phillips and Kim Kardashian!), we're joyfully welcoming little ones into the world and sending warm and fuzzy vibes to all of the amazing new moms out there, too!
This period of time is certainly an exciting and challenging one, filled with sleepless nights, endless adjustments and learning curves along the way; but we're betting those lucky new moms wouldn't change it for anything in the world.
And amidst the chaotic diaper changes, bath times, breastfeeding woes and more, the thought of getting back into pre-baby shape seems like a daunting idea that's far from happening!