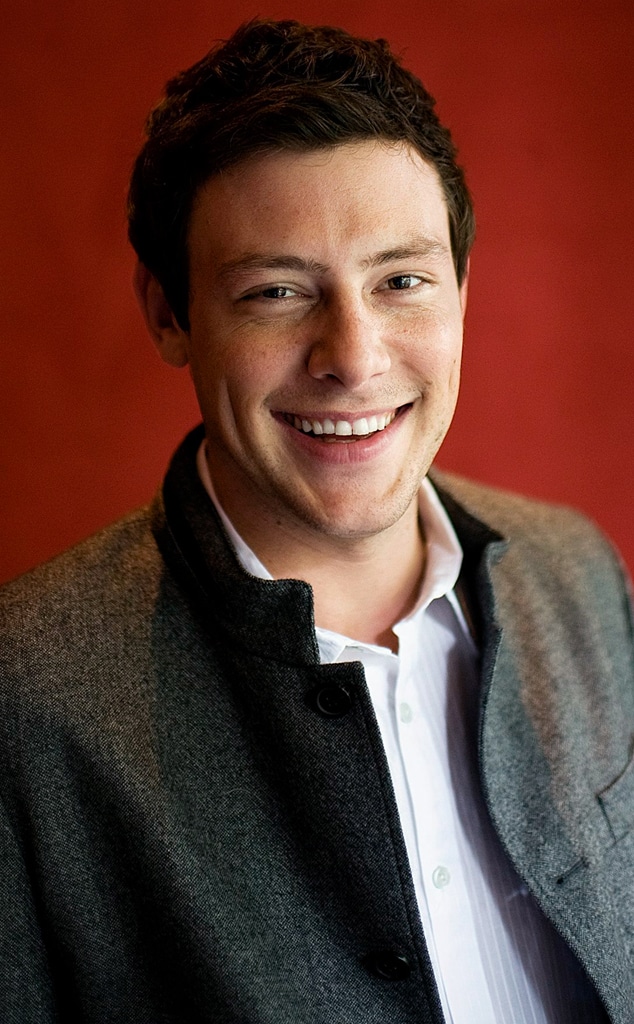 Matt Sayles/AP Photo
The news that Glee star Cory Monteith had passed away at age 31 was both shocking and tragic.
E! News learned that on July 13, the Canadian native was found dead at the Fairmont Pacific Hotel in Vancouver.
Monteith, who missed his check-out time, was discovered alone in his room on the 21st floor.
According to Acting Vancouver Police Chief Doug LaPard, there are no indications of foul play and they are not discussing what was found in the room. The cause of death was not immediately apparent.
Monteith first opened up about his past to Parade magazine in 2011 where he admitted he dropped out of high school and once had a drug abuse problem which resulted in a stint in rehab.
And while it's extremely difficult to make sense of the sad news at hand, here's a look at the last few months of Monteith's life.
Mar. 31, 2013: E! News confirmed that Monteith had checked into rehab.
"Cory Monteith has voluntarily admitted himself into a treatment facility for substance addiction," he rep revealed. "He graciously asks for your respect and privacy as he takes the necessary steps towards recovery."
His girlfriend and costar Lea Michele also spoke out out the news, saying in a tweet, "Feeling so grateful today."
During his stint in the facility, she donned a necklace that said "Cory" on it numerous times in public.
April 26, 2013: The actor completed his treatment and tweeted to fans, "sending out big love to everyone. thank you for the continued support! It means the world to me! :) "
Following the star's time in a rehabilitation facility, Monteith and Michele were spotted on a much-needed vacation in Mexico. 
The two embarked on a getaway in Puerto Vallarta just days after Monteith's final day in treatment.
April 30, 2013: Both Michele and Monteith headed north after their sun-filled getaway. They were spotted enjoying some fish and chips in Victoria, British Columbia with Cory's mom, Ann. 
Later on that day, the duo were seen watching a Vancouver Canucks hometown game wearing jerseys to show their support for Monteith's favorite team.
Jonathan Leibson/Getty Images for Chrysalis
May 17, 2013: Monteith appeared to be all smiles as he stepped out of an office building in Los Angeles. 
He looked happy as he ran errands throughout the afternoon and carried around a water bottle throughout. 
June 8, 2013: For his first red carpet appearance since completing his stint in rehab, Monteith attended the 12th anual Chrysalis Butterfly Ball with leading lady Michele.
The actor, who held onto his girlfriend for most of the red carpet photos, looked incredible in a gray Calvin Klein suit. 
"I think he looks great, doesn't he?" Michele asked E! News' Marc Malkin. "He's the best," she added.
When asked about his participation with the organization, Monteith said, "Chrysalis is empowerment. It's not just a handout. It's taking people who just need a help up."
July 6, 2013: Monteith checked into Vancouver's Fairmont Pacific Hotel for undisclosed reasons. The actor, who had family in the city, was seen spending time with friends during his stay.
July 12, 2013: According to the Vancouver Police Department, Monteith was out with people the evening before his death. An examination of hotel footage showed him returning to his room alone early Saturday morning.
July 13, 2013: The news that Monteith had been found dead was confirmed by his reps, saying, "We are so saddened to confirm that the reports on the death of Cory Monteith are accurate. We are in shock and mourning this tragic loss."
Send your condolences to the actor's loved ones below.