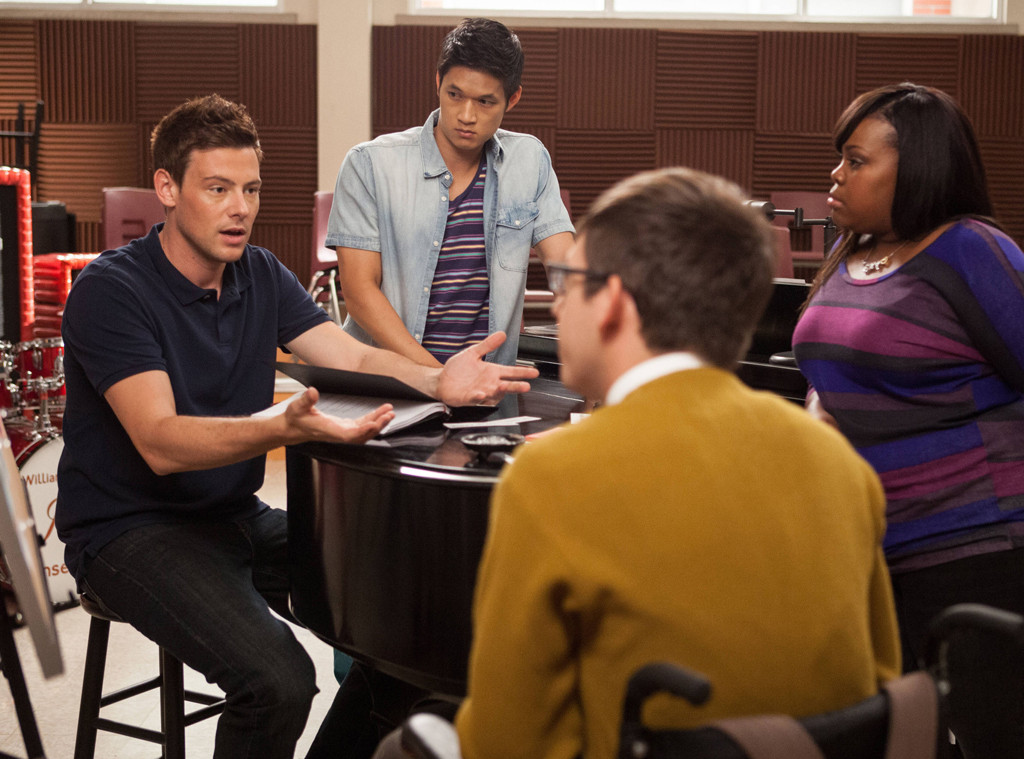 Beth Dubber/FOX
The Glee cast really is one big family.
After Cory Monteith announced he was checking himself into rehab for substance addiction on Sunday, the creators and cast of the Fox hit series took to their Twitter accounts to express their support for the star, as has girlfriend and costar Lea Michele. "I love and support Cory and will stand by him through this," Michele said in a statement Sunday.
Creator Brad Falchuk said Monteith was "like a son" to him, while costar Chris Colfer called him "a hero."
Ryan Murphy: "I am so proud of Cory Monteith and love and support him 100%."
Brad Falchuk: "Cory is like a son to me. He knows I love him."
Chris Colfer: "Anyone who helps themselves is a hero in my book."
Kevin McHale: "Love u @CoryMonteith, so proud of you :)"
Harry Shum Jr.: "Supporting @CoryMonteith for his courageous decision. Get well soon my friend! Proud of you!"
Jenna Ushkowitz: "Sending lots of love and light to @CoryMonteith. We love you."

Amber Riley: "I support you big bro, love you to life. So proud of you @CoryMonteith get well soon."
Dot Marie Jones: "@CoryMonteith Sweetest man, so proud of you taking care of you. We are and will always be here for you. I love you always, stay strong...U never know what someone is dealing with in their personal life, don't pass judgment and love and support it's what I believe it what I do."