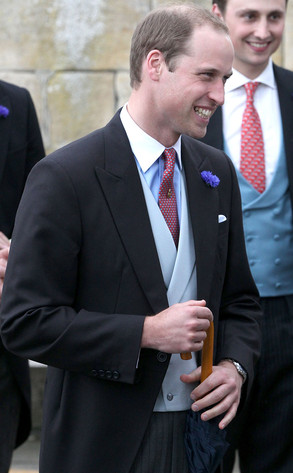 Danny E. Martindale/Getty Images
Just days before Kate Middleton is due to give birth, Prince William was hard at work.
But the standby helicopter ready to rush the duke to the duchess' side has now left the Anglesey farmhouse where it has been stationed since Friday. It was last seen Wednesday afternoon.
Does this mean Kate's in labor?!