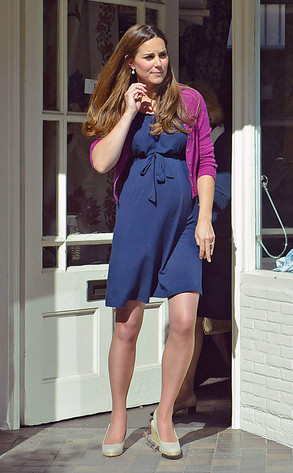 SIMPSON/BUSHELL
Kate Middleton is one stealth royal!
It seems the Duchess of Cambridge managed to sneak around the throng of ever-growing shutterbugs camped out St. Mary's Hospital in London for a doctor's visit on Monday.
But a patient at the hospital in Paddington tells E! News exclusively, "I was at St. Mary's with Kate Middleton! I was told it was a checkup."