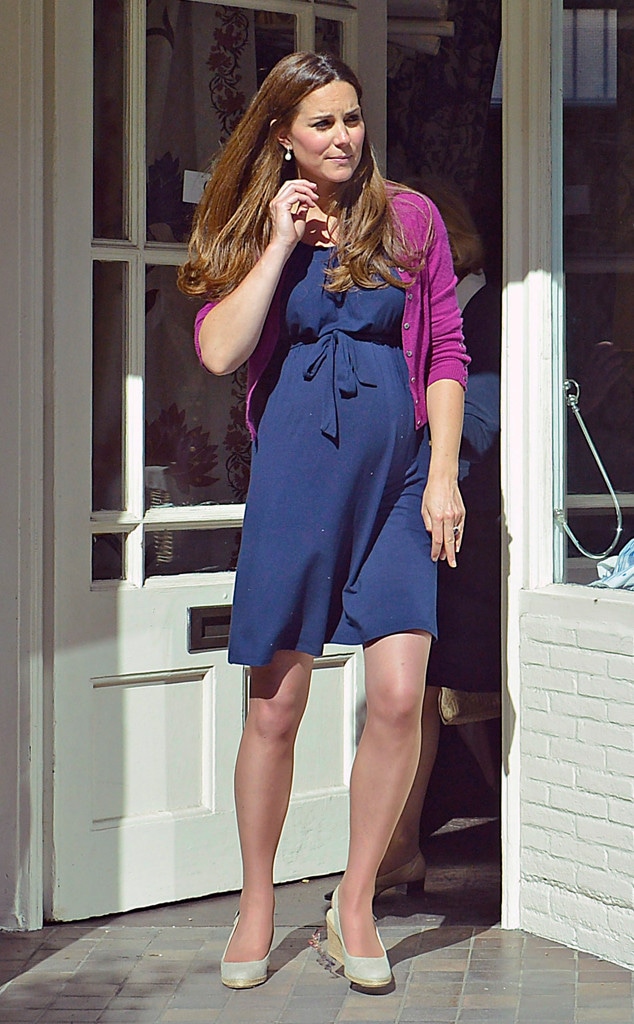 SIMPSON/BUSHELL
Kate Middleton is one stealth royal!
It seems the Duchess of Cambridge managed to sneak around the throng of ever-growing shutterbugs camped out St. Mary's Hospital in London for a doctor's visit on Monday.
But a patient at the hospital in Paddington tells E! News exclusively, "I was at St. Mary's with Kate Middleton! I was told it was a checkup."
While slipping in and out of the Lindo Wing with a bank of photographers sitting at the front entrance may sound nearly impossible, Joe Sene of London's Vantage News photo agency reveals, "There are so many different ways in to the Lindo. They can easily ghost her in or out."
And although nobody knew for sure, there were hints that a top-secret royal visit was indeed taking place.
Around an hour before Middleton's visit, there was an intense security sweep of the hospital, with police spotted pulling up disabled access ramps to inspect underneath to ensure the the mother-to-be's safety.
Meanwhile, the world continues to await the arrival of the royal baby, who is expected to enter the world any day now.