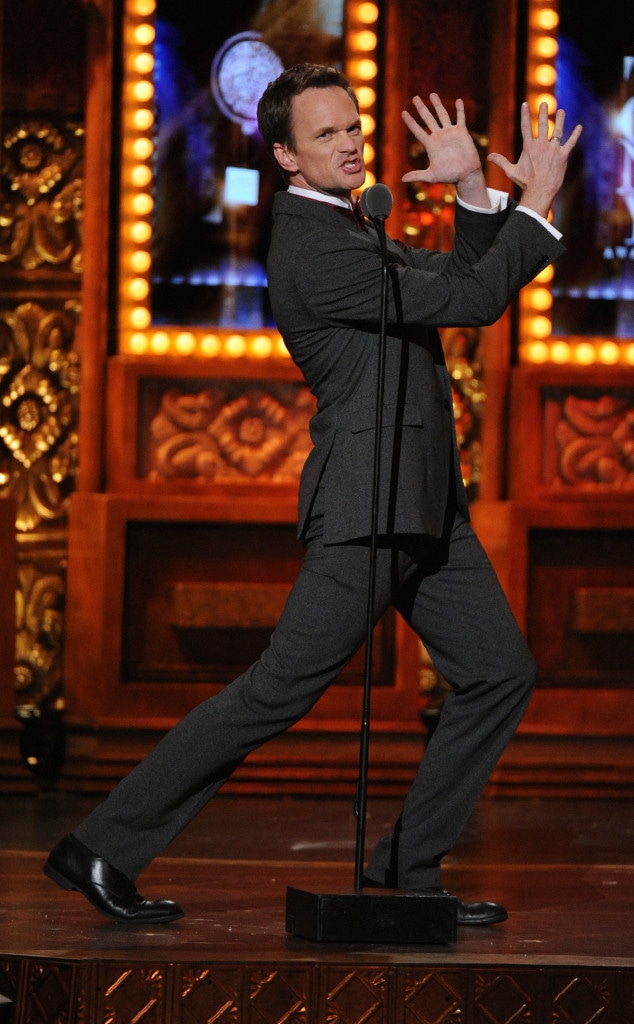 Heather Wines/CBS
If Neil Patrick Harris doesn't host the Oscars soon, then it's time for Hollywood to pack up and call it a day.
After his recent turn hosting the Tony Awards for the fourth time, it's clear NPH is the man for the job.
So when is it going to happen?
"When they ask me?" a modest Harris said when I caught up with him at the opening of Michael Jackson One in Las Vegas. "Someday. Who knows?"
Besides, Harris knows he has to be careful when answering such questions.
"That's the kind of question if you say, 'No, I don't want to do it,' you look like a d--k," he said. "And if you say, 'I'm dying to do it,' you look like a d--k. So you're kind of left in the middle."
Harris is also an Emmys veteran. In September, he'll be hosting for the second time.
The Academy Awards haven't had a regular host since who knows when. In the last few years, we've seen movies' biggest night captained by Seth MacFarlane, Billy Crystal (after Eddie Murphy stepped down because of his producer Brett Ratner's F-word controversy), James Franco and Anne Hathaway, Hugh Jackman, Steve Martin and Alec Baldwin, Jon Stewart and Ellen DeGeneres.
The MacFarlane-hosted show in February drew 40.3 million viewers, which was about 1 million more than the year before. Returning producers Craig Zadan and Neil Meron tried to lure the Family Guy man back for next year, but he tweeted in late May that he can't because of his schedule.
He also tweet-joked that Joaquin Phoenix should get the job.
The 2014 Oscars will take place at the Dolby Theatre in Hollywood on March 2, a later-than-usual date to accommodate the completion of the Winter Olympics in Sochi, Russia. The 2015 show is set for Feb. 22.
When Harris hosted Spike TV's Video Games Awards (he really can host anything!) in 2010, he downplayed his chances of snagging the Oscars gig.
"I don't think my movie cred is what it should be," he said.
If the man behind a raunchy flick like Ted can do it, so can the star of not one, but two Smurf movies.