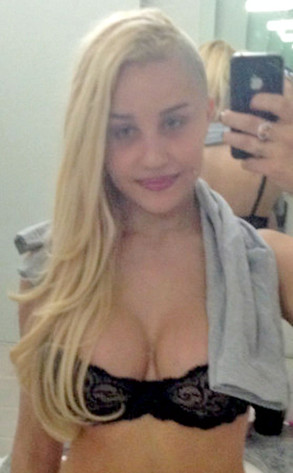 Twitter
UPDATE: Bynes was back on Twitter Friday afternoon and posted her latest sentiments on both Drake and her apparent ex-boyfriend Kid Cudi, "I Know I Love Drake Because If He Got Parkinson's Or Got Into Some Sort Of Accident & He Looked Different He'd Still Be The Only One I Want," she wrote before later adding, Scott Mescudi is the only ugly guy that I've dated."

Amanda Bynes is at it again.
The social media star took to Twitter last night to share her affinity for plastic surgery, her hatred for Drake and her apparent love of Mac Miller, as evidenced by her most recent raunchy tweet.
Because apparently, asking the "Started From the Bottom" singer to murder her vagina wasn't enough.