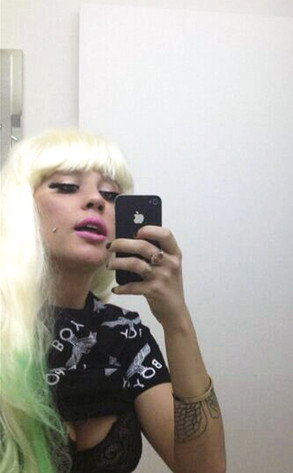 Courtesy of Twitter
Amanda Bynes isn't happy with her latest paparazzi snap.
Yes, once again, the 27-year-old actress is up in arms over a photo. Naturally she took to Twitter with a warning Wednesday for anyone planning to publish the picture in question.
"OH MY GOD! THAT'S NOT ME!" she wrote. "They morphed my face onto someone with a different face shape! I'm suing any site/magazine that shares that image!"