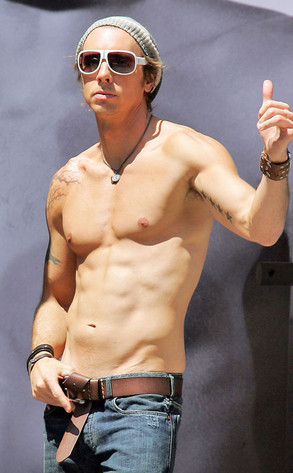 Charles Guerin/ABACAPRESS.COM
PETA's been left with a little egg on its face after naming Kristen Bell and Dax Shepard this year's Sexiest Vegetarian Celebrities.
Turns out the Parenthood hottie has strayed from his meatless diet.
"I'm really flattered to be named 'Sexiest Vegetarian' with ‪@IMKristenBell, but sadly I can't accept in good conscience because I eat chicken," Shepard tweeted this afternoon.
"I was vegan for a year, but that ended 6 months ago. I aspire to be more like ‪@IMKristenBell, but I'm not there yet," he said in a follow-up tweet.