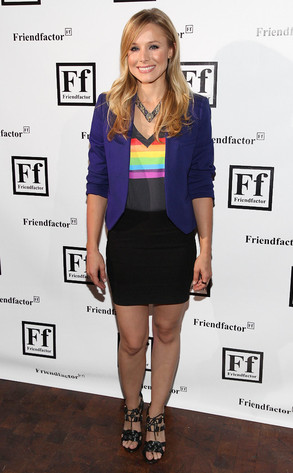 Taylor Hill/FilmMagic
In honor of today's historic Supreme Court ruling, in which a defense case for California's Proposition 8 was dismissed and DOMA—the act preventing married gay couples from being recognized by federal government—was declared unconstitutional, we've gathered a list of celebs who wear their support for marriage equality!
What do we mean? Clothing companies like American Apparel and gay-friendly social organizations have put out gear in support of the marriage equality cause, and some of our favorite celebs have been seen out and about with their tees doing the talking.
Like Sophia Bush and Drew Barrymore, both of whom have donned shirts (and, in Barrymore's case, stickers) in support of marriage equality at gay pride rallies. Olivia Munn was seen showing support at an NYC pride parade, clutching a Love With Pride tee from the event.