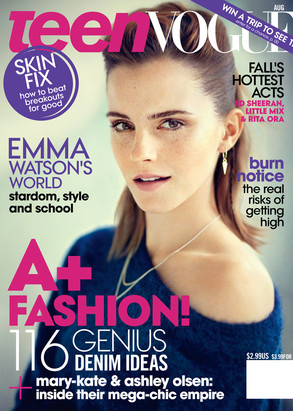 Teen Vogue
Emma Watson has been in show business since she was just nine years old, but she claims that it wasn't until she enrolled in Brown University in 2009 that she first felt famous.
The Bling Ring star opened up about the pitfalls of living in the limelight in the August issue of Teen Vogue.
"I think, in a way, I was very protected during Harry Potter because I was working all the time. I would get in the car, go to the studio, and go home," she explained.