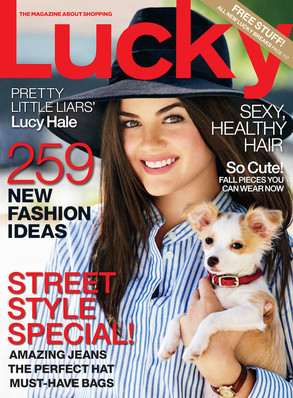 Lucky Magazine
While you may associate Lucy Hale with her trendy Pretty Little Liars character, Aria, the actress admits she's much more laid-back when it comes to her personal style.
"Aria is very eclectic. She's the girl that will read all the trends in the magazine and not try one of them—she'll wear them all at once," Hale explained during her Lucky magazine photo shoot. "For me, I'm very more subdued than her."
And though we may be used to seeing the August cover girl looking glam on the red carpet, when it comes to her everyday wardrobe, she admits she tends to gravitate towards low-key pieces.