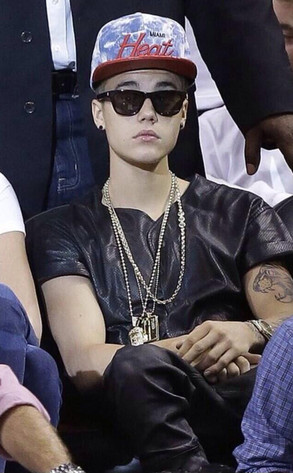 Twitter
Justin Bieber is rollin' with a different crew.
A source tells E! News exclusively that the Biebs recently hired a new security team "about a week and a half ago."
"I don't know why, but I know some former security guys have felt like they were babysitting him," says the source.