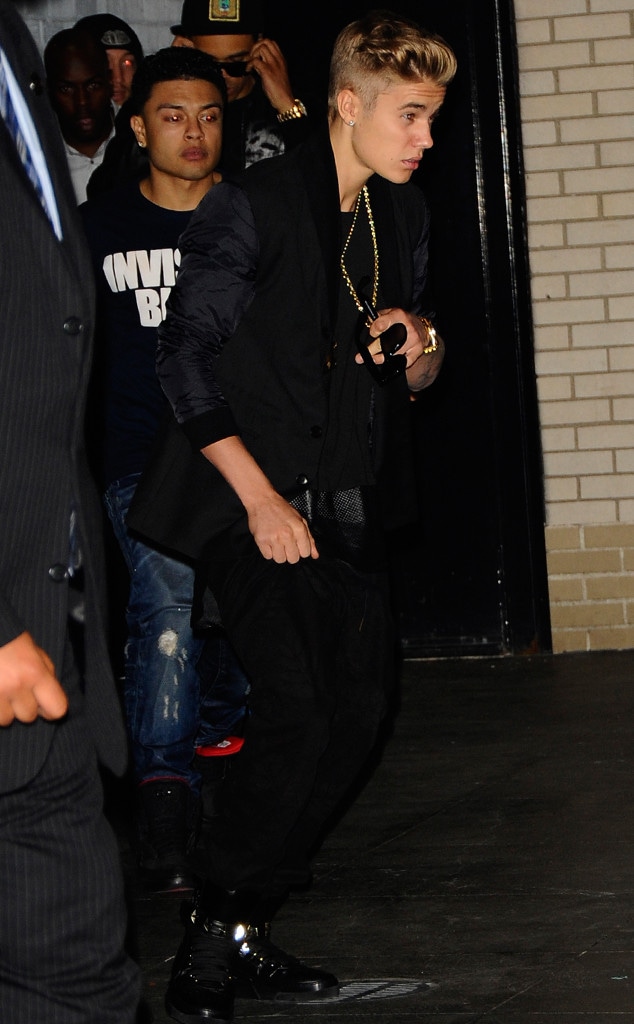 Splash News
Even Justin Bieber has to abide by the rules.
E! News has learned that the young pop singer was turned away from Lure night club in Hollywood around 7 p.m. yesterday during their Toxic Luau Beach Day party (which included celeb guests Christina Millian, Reggie Bush and Quincy Jones Brown to name a few), because he was underage.
But apparently, that didn't stop the Biebs from trying to have a good time anyway.
"Someone from Justin's team had come earlier in the day and told the club that he would be showing up. The club told him they wouldn't let him in because he's not 21," a source tells E! News. "Bieber came anyways and tried to sneak in through a back door."
However, J.B. got the bust when rapper Game gave him a shout out while on stage—oops!
"The Game was on the mic at this point and saw Bieber trying to get in and shouted that Bieber was on his way inside," the source added, "That's when security saw him and escorted him out immediately. He left right away, he seemed really embarrassed."
Two more years, Bieber. Two more years.
—Reporting by Marcus Mulick