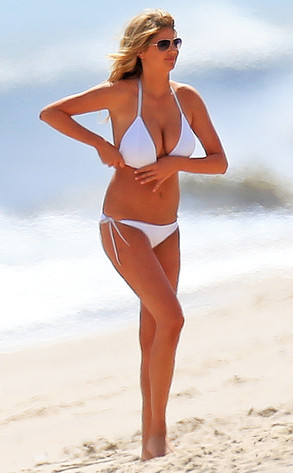 Jackson Lee/Splash News
It's back to work for the birthday girl.
A bikini-wearing Kate Upton, who turned 21 this week, returned to flaunting that bod of hers on the set of The Other Woman—which made the gratuitous cleavage more legit this time by actually including a beach scene in the comedy, about a woman (Cameron Diaz) who finds out that her beau is married and has a much-younger girlfriend.
Guess who plays her.
OK, stop drooling...