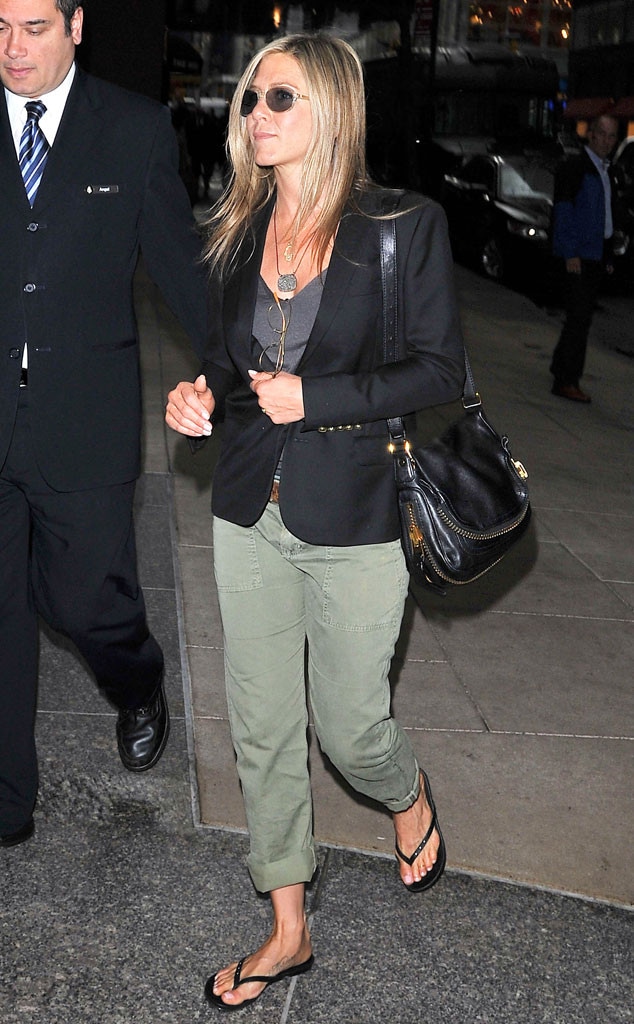 Javier Mateo/startraksphoto.com
Like most celebs, Jennifer Aniston enjoys the finer things in life.
As one of the highest-paid actresses in Hollywood, it's no surprise that the star hasn't skimped on much when it comes to her lavish lifestyle (although we do commend her for recycling an affordable dress from time to time!), and as she approaches her upcoming nuptials to fiancé Justin Theroux, we couldn't help but take a closer look at the current amenities she is now accustomed to.
Take a peek:
1. She Owns a Bel-Air Mansion: Jen and Justin are putting the final touches on their marvelous new abode in the ritzy Los Angeles neighborhood. We expect the happy couple to open up their home for plenty of entertaining ops for their closest friends.
2. Jen and Justin Drive Matching Mercedes-Benz Cars: Can we say adorable? The power couple even own coordinating luxury cars that are sleek, powerful and clearly, a symbol of celebrity status! When you're driving a matching Benz to your boo, you know it's serious.
3. She Enjoys Tropical Vacations: When she's not working, the actress certainly knows how to make the most of her time off! From Cabo San Lucas to Hawaii, her hot vacation spots are typically filled with plenty of sunshine and sand. The trim star regularly flaunts her fit physique in designer bikinis and enviable accessories, like her enormous engagement ring.
4. She Trains With a Personal Yoga Expert: The actress attributes her flawless body and calm sense of self to regular yoga sessions with her inspiring instructor Mandy Ingber. Aniston has inspired countless others (Isla Fisher, Reese Witherspoon, Eva Mendes and more) to hop on the yoga bandwagon, and now the relaxing practice is trendier than ever. 
5. She Has Good Hair Days Every Day: It's no secret that Jen is incredibly loyal to her mane man Chris McMillan. Not only is he responsible for her signature style, but she's even brought him on board with Living Proof, the product line that she currently fronts. If only we could all have professional hair experts and amazing products at our disposal!