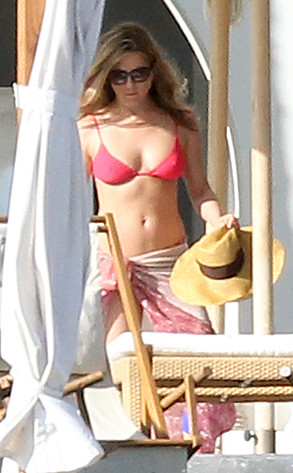 Clasos.com / Splash News
You didn't really think Jennifer Aniston would spend her celebrity Christmas in the cold, right?
The soon-to-be Mrs. Justin Theroux was snapped with her man looking effortlessly sexy on their holiday vacation in Cabo San Lucas, Mexico.
The super-hot twosome was spotted sunbathing on Christmas Eve together. Jen wore a solid pink barely-there bikini and sarong for the occasion, while her fiancé went shirtless, flaunting his abtastic bod.