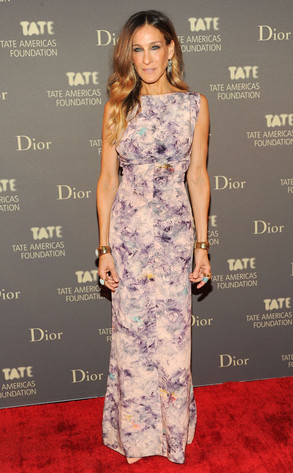 Ben Gabbe/Getty Images
Ever want to walk a mile in Carrie Bradshaw's fab designer shoes?
Well now you can—kind of.
Fifteen years after Sarah Jessica Parker helped make Manolo Blahnik a household name by playing the shoe-obsessed character, the actress is teaming up with the company's CEO George Malkemus to launch her very own shoe line, SJP.
"In a silly way, I think it's what people have expected of me most because of Carrie Bradshaw," the former Sex and the City star told Vogue.
And the actress admits that it's somewhat of a natural progression, following her years playing the fashion icon.
"Because I got to play that role, I wore a lot of shoes and by default I learned an enormous amount," she admitted. "It's hard to walk away from that."
Especially when you're wearing sky-high stilettos!