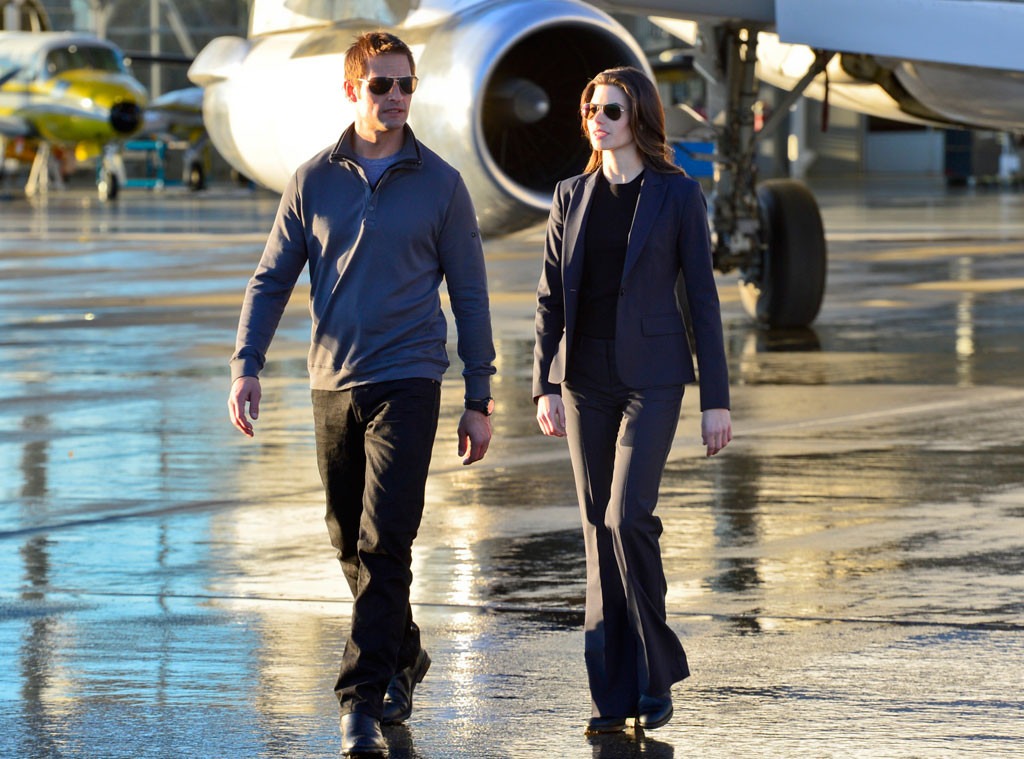 Chris Helcermanas-Benge/CBS
J.J. Abrams, feel free to keep it in the family when casting Stars Wars: Episode VII!
After it was announced that Disney would be releasing a new film in the hit franchise, with Star Trek and Lost visionary Abrams at the helm, speculation soon began on which actor could possibly fill Harrison Ford's iconic role of Han Solo (presuming a Han Solo of a different age is needed).
One name that keeps popping up? Josh Holloway!
We chatted with the Lost star at ABC and Disney's International Upfront in Burbank, Calif., where he was promoting his new CBS drama, Intelligence—and we had to know if would ever reteam with Abrams to take on the legendary role that so many fans are dream-casting him in!
Watch:
Josh Holloway On Playing Han Solo
"Matter of fact, I just did a movie where I almost tackled him. I stuffed him in a car handcuffed," Holloway says of Ford before letting out a huge laugh when we asked if the role of Han Solo is one he'd ever want to tackle. "Yeah, sure, I would love that. It'd be a blast. I'd love to do that."
As for working with Ford on their new film Paranoia, Holloway gushes, "He's great. I worked with him recently and had to arrest him and lock him up and shove him in car. I was like, 'I'm arresting Han Solo!"
It was recently reported that Jonathan Rhys Meyers is being eyed for a role in the new Star Wars, which will feature the return of Ford and his original costars Mark Hamill and Carrie Fisher.
To hear more from Holloway, including a story about getting in trouble when he tried to do all of his own stunts on the set of Intelligence, watch our interview with him above!