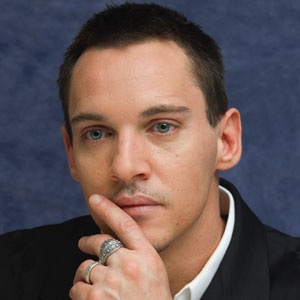 Munawar Hosain/Fotos International/Getty Images
Well, Jonathan Rhys Meyers is familiar with Roman numerals...
The Irish actor, who cut his dastardly teeth playing King Henry VIII on The Tudors, is reportedly at the top of J.J. Abrams' wish list of new faces for Star Wars Episode VII, currently in the early stages of production at Disney.
A new face, that is, as in he wouldn't be one of the franchise-familiar faces of Harrison Ford, Carrie Fisher or Mark Hamill, all of whom are said to be involved with the next installment of the franchise, which will pick up after the events in The Return of the Jedi.
There's no word yet on what Episode VII will be about, much less word on what role Rhys Meyers would play—and we know there won't be any word from Abrams' famously secretive corner.
Besides, he's got Star Trek Into Darkness box office tallies keeping him busy at the moment.
Disney revealed last month that the studio will be releasing a new film in the original franchise—alternating with a stand-alone spinoff film that doesn't directly affect the main plot thread—every year, starting withStar Wars: Episode VII in 2015.
Abrams previously directed Rhys Meyers in Mission: Impossible III. Latino Review was first with the news that the director was interested in bringing the Dracula star aboard. The actor's rep has not returned a request for comment.
Meanwhile, if 2015 seems too far away, production has begun on the new animated Disney XD series Star Wars Rebels with an eye on a fall 2014 premiere.
What do you think of Rhys Meyers joining the Star Wars cast?