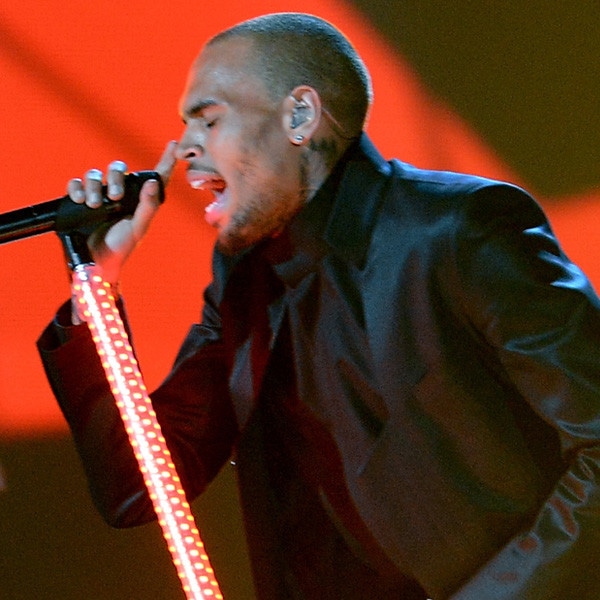 Ethan Miller/Getty Images
An awards show is always the best place to view a wide variety of entertainment, and tonight's Billboard Awards hosted by Tracy Morgan and held in Las Vegas was no exception.
Between highly anticipated surprises and a lengthy list of celeb names attending and performing, the show was bound to have plenty of memorable moments...and ones we wish we could forget.
Let's dish on the best and worst moments from the 2013 Billboard Music Awards.
Ethan Miller/Getty Images
Best Flashback: Singer Bruno Mars made us feel like we took a time machine back to the 1970s during his opening performance of his latest single "Treasure." And we loved it—especially the smooth and sexy choreography.
Worst Combo: Shania Twain presented the winner for Best Rap Artist? Really? Even she had to crack a joke about it.
Girl Power Moment: Speaking of Best Rap Artist, Nicki Minaj, the only female nominated, took home the award. You go, girl!
Let the Controversy Continue: Selena Gomez decided to bring the bindi back to her "Come and Get It' performance, which is sure to spark another statement from the Hindu group that complained the last time. But until then, we'll just be singing this song for the rest of the night (it's just so catchy!).

Ethan Miller/Getty Images
Best Save: Chris Brown's voice didn't seem able to keep up with the high notes on his track "Fine China," during his performance, but his killer dance skills made up for it. Until he pretended to be a fighting ninja, then it got awkward...and then it got good again.
Spreading a Good Message: Rapper Macklemore continued to share his views on being frugal by performing his hit "Thrift Shop" while wearing an outfit that looked like it cost less than the $20 in his pocket. Props for practicing what he preaches.
Best Sass: Taylor Swift got her neck swerves and hips working during her debut performance of "22." She even attempted to get all choreographic alongside The Jabbawockeez.

Best Gym Reminder: Please look at Madonna's outfit while accepting her Top Touring Artist award. Do you see that body? She is 54 and werking it. Now, go put the snacks down and back away from the fridge.
Worst Lip-Syncing: Granted, practically everybody that performed tonight didn't really sing much (as Kid Rock pointed out while presenting), but Justin Bieber barely made a peep during "Take You."
Best Revenge: T.Swift won Best Billboard 200 Album against her ex-boyfriend Harry Styles' band, One Direction (who was nominated twice in that category). "Oh, I'm really happy about this," she said.
Ethan Miller/Getty Images
Slimdown Alert: Christina Aguilera looked amazing as she debuted her smaller figure while performing with Pitbull on stage. Then, the singing duo surprised the crowd with an appearance by A-Ha, who sang "Take On Me," the original song from which their hit was sampled.
Write This Down: Miley Cyrus has announced that her next single "We Can't Stop" will drop June 3!
Best BFF Moment: While Bieber was accepting his award for Top Male Artist, Taylor Swift kept looking at her bestie Selena next to her, who kept a straight face.
When Being Flexible Gets Awkward: Excuse me, Miguel, feel free to do that spin into the jazz splits one more time, please. Thanks (but try not to land on a fan this time).
Best Dance Break: The urge to get up and bust a move is strong when Jennifer Lopez hits the stage. She bounced around in a red leotard, thigh-high pleather boots and huge furry sleeves like nobody's business before giving a quick crotch shot on the floor.
Interesting Fact: Jenny McCarthy gets "really, really horny" when you mix two incredible singers with the best DJ in the world.
Worst Crowd Reaction: Bieber was greeted with boo's when accepting the first ever Milestone Award. Taken aback for a few moments, he finally spoke into the mike, telling the crowd, "I'm an artist and I should be taken seriously and all this other bull should not be spoken of."
Best Zinger: T.Swift was on a roll tonight. After winning Artist of the Year, she told her fans that they're "the longest and best relationship I have ever had."
Booty, Booty, Booty Rockin' Everywhere: Nicki Minaj put her best asset to work during her performance with Lil Wayne, giving the rapper a lap dance and the audience a little twerk show.
Here is the complete list of winners for the 2013 Billboard Music Awards:
Artist of the Year: Taylor Swift
Top Rap Artist: Nicki Minaj 
Top Digital Song: "Call Me Maybe," Carly Rae Jepsen
Top Rap Song: "Thrift Shop," Macklemore and Ryan Lewis
Top Touring Artist: Madonna
Top Male Artist: Justin Bieber
Top EDM Artist: David Guetta
Top Hot 100 Song: "Somebody That I Used to Know," Gotye feat. Kimbra
Top Duo/Group: One Direction
Top New Artist: One Direction
Top Female Artist: Taylor Swift
Top Hot 100 Artist: Maroon 5
Top Billboard 200 Artist: Taylor Swift
Top Radio Songs Artist: Rihanna
Top Social Artist: Justin Bieber
Top Streaming Artist: Nicki Minaj
Top Pop Artist: One Direction
Top R&B Artist: Rihanna
Top Country Artist: Taylor Swift
Top Rock Artist: fun. 
Top Latin Artist: Jenni Rivera
Top Dance Artist: Madonna
Top Christian Artist: tobyMac
Top Pop Album: 21, Adele 
Top R&B Album: Unapologetic, Rihanna
Top Rap Album: Pink Friday: Roman Reloaded, Nicki Minaj 
Top Country Album: Red, Taylor Swift
Top Rock Album: Babel, Mumford & Sons
Top Latin Album: La Misma Gran Señora, Jenni Rivera
Top Dance Album: MDNA, Madonna
Top EDM Album: Bangarang, Skrillex
Top Christian Album: Eye On It, tobyMac
Top Radio Song: "Somebody That I Used to Know," Gotye feat. Kimbra
Top Streaming Song (Audio): "Somebody That I Used to Know," Gotye feat. Kimbra
Top Steaming Song (Video): "Gangnam Style," Psy
Top Pop Song: "Call Me Maybe," Carly Rae Jepsen
Top R&B Song: "Diamonds," Rihanna
Top Country Song: "We Are Never Getting Back Together," Taylor Swift
Top Rock Song: "Somebody That I Used to Know," Gotye feat. Kimbra  
Top Latin Song: "Ai Se Eu Te Pego," Michel Teló
Top Dance Song: "Harlem Shake," Baauer
Top EDM Song: "Harlem Shake," Baauer 
Top Christian Song: "10,000 Reasons (Bless the Lord)," Matt Redman
Milestone Award: Justin Bieber
Icon Award: Prince
Tune in to E! News tomorrow for more coverage from the Billboard Music Awards at 7 p.m. & 11:30 p.m.