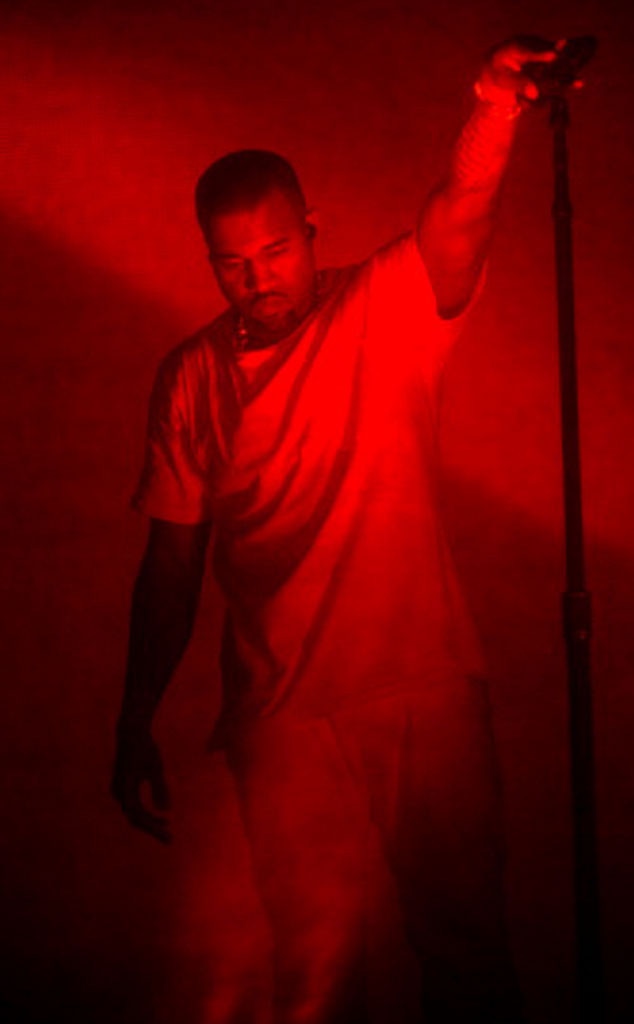 Dimitrios Kambouris/WireImage
If you've been keeping up with Kanye West recently, you know he's been debuting new music sporadically over the past month in anticipation of his sixth studio album. But this time, he's taken it up a notch.
After debuting music at the Met Gala and during a surprise performance at New York's Roseland Ballroom, Kim Kardashian's beau took a unique approach when it came to officially releasing his new music video Friday night.
The rapper released controversial track "New Slaves" along with visuals on 66 buildings across the globe. The video, which features Kanye's face in black and white, was projected throughout the night on various buildings in New York, Toronto, London, Paris and Berlin. It also played in West's hometown of Chicago, where it was projected at the Wrigley Field!
You can watch one of the projections here on YouTube (but be forewarned, the cut contains some cussing and provocative lyrics, so it may not be suitable for sensitive ears).
Although West bypassed the usual route of television or the internet to debut this track, Kanye is returning to TV tonight, where he's set to perform on Saturday Night Live.