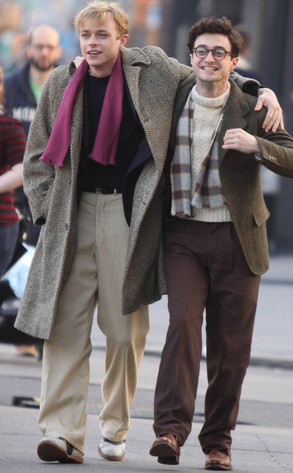 Jose Perez / Splash News
How did Daniel Radcliffe handle filming steamy man-on-man love scenes for his new indie flick Kill Your Darlings?
"I was doing a gay sex scene and the director [John Krokidas] was giving step-by-step instructions," the 23-year-old actor revealed during a recent taping of The Graham Norton Show.
Radcliffe joked, "And the favorite note I have ever had was when we were kissing and the director shouted, 'Not like that. Crazy sex kissing!'"