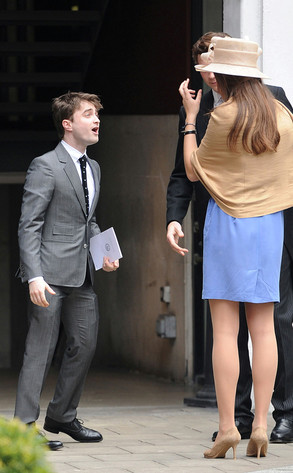 XPOSUREPHOTOS.COM
Daniel Radcliffe is reaching for new heights.
The former Harry Potter star attended a friend's wedding in Chelsea over the weekend, where he was snapped chatting to friends at an unfortunate angle, causing the couple to seem as if they dwarf the actor.
Radcliffe looks animated and amused as he greets the fellow wedding-goers, who, being closer to the camera than Daniel, appear even larger in perspective.