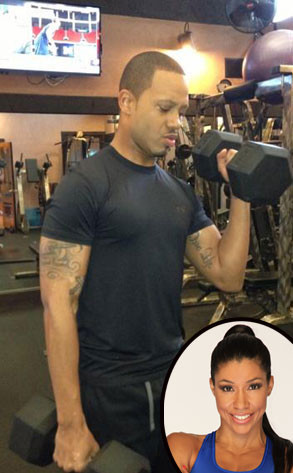 Twitter
Working out is only half the battle of getting into shape.
Just ask Terrence Jenkins, who's getting fit for his shirtless scene in the upcoming movie Think Like a Man Too.
"The hardest thing right now is eating habits," the E! News cohost tells us for week two of our Terrence's Road to Shirtless exercise series. "Just as important as working out is the dietary piece. I've had to cut out carbs. I'm a huge fan of pasta and I'm not able to eat any pasta right now. I don't eat much bread."
"That's been the biggest challenge for me," he added. "I love junk for so much. Trying to cut down on some of the bad foods and eat good foods."