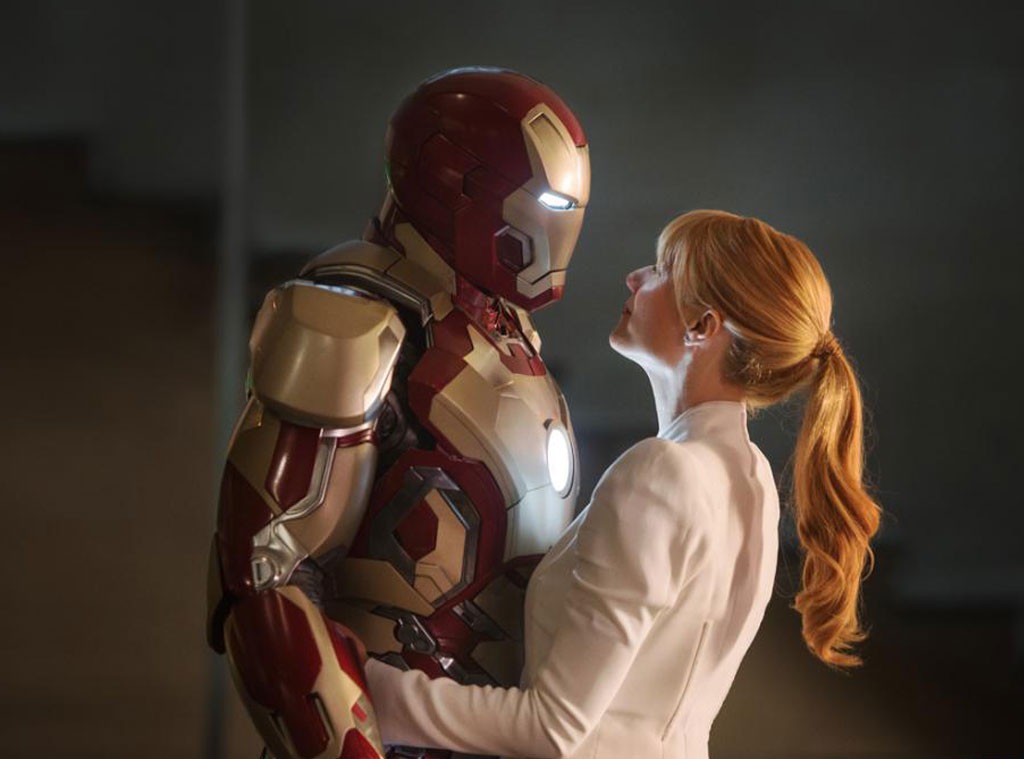 Disney/Marvel
UPDATE: Iron Man 3 grossed $65.6 million overseas Wednesday, its studio said this morning, upping the film's eight-day international total to $307.7 million—just about what Iron Man 2 grossed during its entire overseas run.
__________
Iron Man 3 is not going to be big. It is big.
The question is, how big?
Even before hitting theaters here, the Robert Downey Jr.-Gwyneth Paltrow superhero sequel has banked nearly $250 million from overseas audiences, per its studio.
The film's fast international start—it debuted in the United Kingdom, South Korea, Australia and other countries last weekend—has sent its domestic stock soaring.
"The range of opening-weekend [projections] for Iron Man 3 was in the $125 million range," Hollywood.com box-office analyst Paul Dergarabedian said via email, "but now I would say the bottom end would be $140 million."
Or higher. The latest tracking numbers had Iron Man 3 locking in on $150 million. Exhibitor Relations' Jeff Bock said he could see $165 million or even $170 million.
"Let the summer madness begin," Bock said in an email.
The first Iron Man movie rewrote expectations for supposed A-minus-list superheroes, scoring nearly $100 million over three days in 2008. Iron Man 2, released two years later, only fell short versus then-sky-high expectations, launching to $128.1 million.
A debut of around $150 million would put Iron Man 3, which kicks off summer-movie season when it opens in some theaters as early as tonight, in the neighborhood of The Dark Knight, The Hunger Games and Spider-Man 3. 
And then there's The Avengers.
The superhero team-up, which featured Downey's armored hero, hit such an unprecedented number last May—zooming past $200 million in its opening weekend—that it's not expected to be beat anytime soon.
Even if Iron Man 3 did just that in several countries overseas last weekend.
"We have to be careful not to read too much into those blockbuster international numbers," Dergarabedian said.
In other words, just let Iron Man be big.