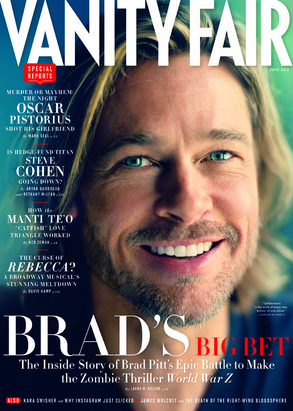 Vanity Fair/FRED R. CONRAD/THE NEW YORK TIMES/REDUX PICTURES
No surprise, Brad Pitt looks gorgeous on the cover of Vanity Fair.
But inside the mag, the story behind the making of his World War Z zombie flick isn't so pretty.
Director Mark Foster, screenwriter Damon Lindelof and Paramount Pictures executives talk about the troubled production, spilling secrets of budget overages, incomplete endings and endless reshoots in Vanity Fair's June cover story.